Launched: Elite Fleet Group training began in June 2021. New meal concepts launched May 2021
To redefine the quality of its Business Class offer on long-haul flights, LOT Polish Airlines launched a three-stage crew training programme to up service skills, professionalism and performance, and transform the Business experience inflight. This was combined with new e-training for Economy crews, new IFE and expanded pre-order meal concepts to improve the onboard offer...
The objectives
LOT Polish Airlines wanted to better meet the expectations of its clients and reflect current trends. For Business passengers they wanted to create a competitive advantage in the market by providing the best Business Class service in the Eastern European market. In Economy they wanted to offer easy access to a wide choice of food and beverage. They decided to achieve this by developing an elite team of dedicated cabin crew for Business Class given specific, high-quality training to deliver a new range of inflight catering concepts. Economy innovation was driven by digitalisation and pre-order, alongside a purpose-made e-learning programme for crew. The training is trail-blazing and ambitious, designed to transform the onboard offer.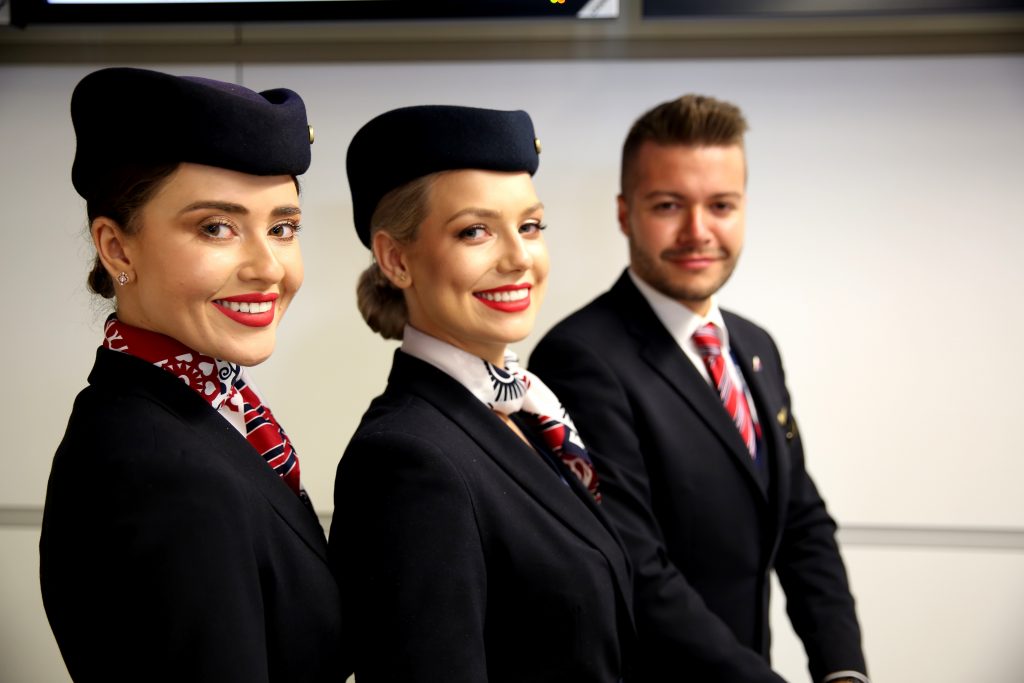 Crew screening
All crew could apply for the elite group and after initial screening those put forward were put on a comprehensive, purpose-designed training course with four modules and an exam, plus detailed verification process taking 12 full days. The course covered hospitality, crew roles, Business Class equipment, catering and wine as well as cultural differences, cheese board service, plating, service delivery, theoretical and practical tests. This was followed by a probationary period of six months during which newly empowered senior pursers evaluated the Business Class personnel in action and supported their development further.
The training
The process was designed to ensure the highest level of service, and create an unforgettable and luxurious journey for Business passengers. A proprietary recruitment and training programme was developed to identify and appoint Senior Pursers with new leadership and management responsibilities to support the smooth running of the cabin and a personal service onboard.
Economy crews were given access to a large scale e-learning programme to support their understanding of operational processes and service delivery. This included virtual walk arounds and VR training tools designed to push industry standards to a new level.
Technology
LOT Entertainment, a wireless IFE service onboard the B737s, supports onboard service further and allows entertainment options to be accessed via personal devices free of charge. It also gives passengers the opportunity to browse the digitalised SkyBar menu and Shop&More catalogue. No app download is required.
In addition the system showcases a new e-press service of daily papers and magazines for all classes, available prior, during and after each flight. This enhances the passenger offer as well as supporting LOT's sustainability goals by reducing paper onboard. The system includes guides written by the LOT cabin crew to support the passenger experience.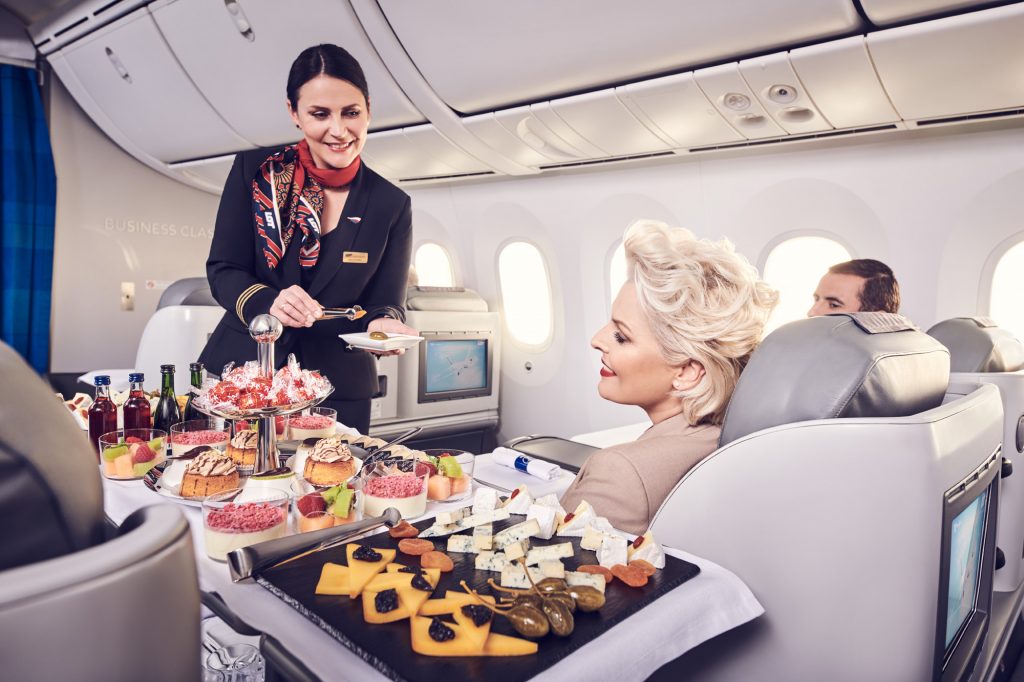 Catering change
Following a small trial, the opportunity to pre-order meals and snacks went live in May 2021. The brief for the revised catering offer was to be 'brave and open minded and pioneer a wide range of options to suit all lifestyle choices and dietry needs'. Economy passengers can now pre-order on booking and upto 24 hours before departure.
The launch produced great feedback and resulted in a 10-20% increase in sales each week following the full menu launch.
Catering in the LOT Business Lounge in Warsaw has been upgade too to provide a rich gastronomic offer served restaurant-style at the table to order. The goal was to bring the onboard level of service into the lounge and innovation includes customised cocktails at the bar and local specialities.
Remotivated
The newly revised offering and focus on improved, quality training has given the crew a renewed sense of pride and dedication to service. The airline has developed a new sense of purpose among its teams – providing the highest quality of service in both cabins. Passengers are already noting and appreciating the change.