Airlines and rail operators have been proudly displaying the wifi symbol onboard for some time now, assuming this instantly elevates their passengers' onboard experience from a mediocre A-to-B trip to an enjoyable or even productive journey. But the truth is, not all wifi is equal.
Operators may use the same symbol to generate the same joyous expectations in passengers, but from a systems performance point of view, the offer can vary substantially. Operators often wonder why they receive angry letters from frequent-travellers about poor connectivity when they see statistics from wifi vendors that show satisfactory external connectivity. It is important to remember that external connectivity only provides the data to/from the internet, arriving at the vehicle antennae. Here companies like Intelsat help to maximise capacity with multi-layered high-throughput satellite networks. But the onward internal connectivity is different – this intranet is what addresses the distribution of that capacity within the vehicle.
Performance parameters
Wifi performance onboard has to be seen in relation to expectations too and these vary between passenger groups and cabins. Frequent and or business travellers, for example, have different needs and expectations to occasional leisure travellers.
Performance has to be seen in relation to what the wifi is used for too. Typical applications include messaging services, emails, web browsing, VPN, accessing cloud services, file transfers, the increasingly popular streaming with its very high-capacity requirements, social media, real time applications such as VoIP calls, and gaming. Each of these applications places different requirements on a given system. Critically, some require a continuous stream of data – enter the dreaded buffering symbol – while others are operated on a request-reply basis with intermittent capacity.
The intranet (internal connectivity) is becoming increasingly important to operators, especially if it is used to offer cached content, as it cuts the costs of internet data downloads which passengers are increasingly unwilling to pay for. It is not affected by external factors either such as tunnels for trains or the polar regions for aircraft. The key is to offer attractive content in an easy-to-access way similar to on-the-ground which Paxlife, for example, with its Cloud Edge Platform, seems to have found a very effective way to deliver.
Performance parameters for wifi systems are actually pretty complex. Industry bodies like the Connectivity Working Group of the Airline Passenger Experience Association have taken it on to try and bring clarity for operators and end-users in what is admittedly a foggy area. The group initially identified parameters that define and make system performances comparable, resulting in a Quality of Service (QoS) measurement. As a next step it will create a Quality of Experience (QoE) measurement that should bring clarity in understanding the actual passenger experience.
"The key is to offer attractive content in an easy-to-access way similar to on-the-ground"
Personal devices
This will become increasingly important as the use of Personal Electronic Devices (PEDs) continues to grow. For operators, these highly functional devices are a great gift. They reduce system complexity whilst offering the passenger a familiar user interface.
COVID-19 has accelerated the BYOD (Bring Your Own Device) trend. Passengers are hesitant to touch anything other than their own devices and many useful passenger apps are evolving into tools operators and service providers can use to increase their digital touch points with passengers during an increasingly touch-less journey. Many are adding passenger value, such as the In-cabin Mobility Management app from PXCom, a solution that helps passengers to socially distance onboard.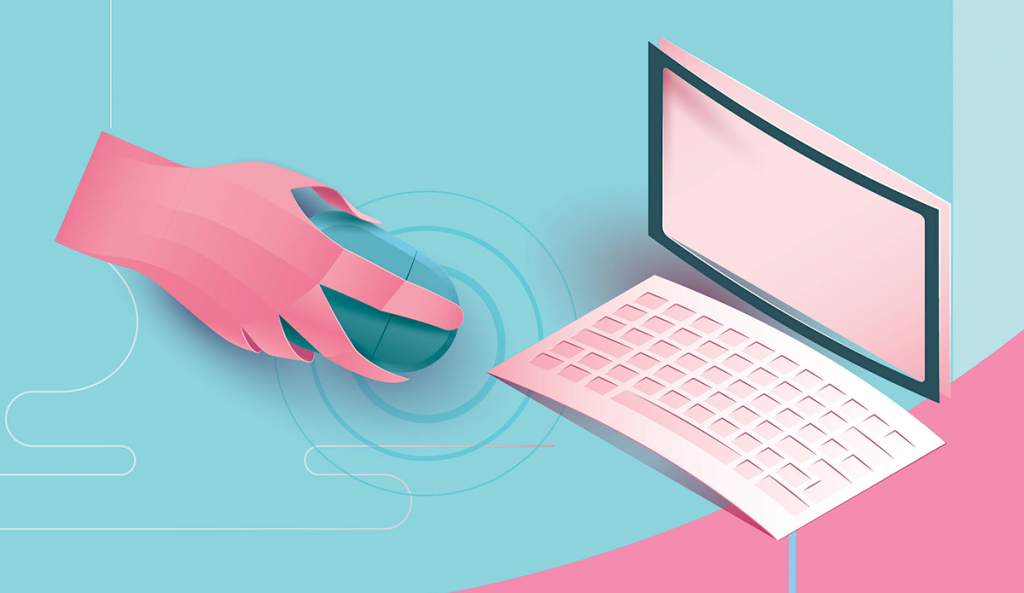 For operators, the only item required in vehicle for PEDs is in-seat power and possibly a seating arrangement that allows for easy use or storage. Provide this and they can do away with the need to operate, maintain, and apologise for the faults of the onboard entertainment and connectivity system. Passengers like it too as they feel more in control, and therefore more content.
Security challenges
The big elephant in the room when it comes to onboard wifi is cyber security. Everyone knows this has to be addressed but many don't know where to start. Industry bodies like the WiFi-Alliance have developed standard protocols, like the latest WPA3 for the certification of wifi products, but there is still work to be done. The most common requirement is to include ways to detect and protect against unwanted system intruders. Intruders often appear as 'evil twins' where the hacker impersonates the network, thus getting access to sensitive passenger data.
There is also the question of client authentications which could go well beyond the immediate system security to provide greater passenger convenience. The seamless roaming between cellular networks we are used to on the ground for calling is only in its infancy in the wifi world. Imagine the added value to our lives if we could roam seamlessly between all the wifi networks we encounter on our journey – be that different vehicles, allied operators, the station, airport, lounge, or hotel – without signing in to each separately.
Various industry bodies are pushing for such a solution. The most prominent one is the Wireless Broadband Alliance (WBA) offering an industry standard that streamlines entry to wifi access points by eliminating the need to re-authenticate – surely the passenger wifi nirvana. Wi-Fi CERTIFIED Passpoint is an industry standard from the Wi-Fi Alliance which when implemented on devices, also streamlines access to hotspots and eliminates the need for users to find and authenticate a network each time they connect.
"Onboard wifi is increasingly becoming THE infrastructure on which everything relies"
Looking ahead
Onboard wifi is increasingly becoming THE infrastructure on which everything relies. The exponential growth of data volumes and data types consumed onboard is only going to accelerate so the need to reduce interferences, minimise the required hardware and maximise data capacity to every seat is growing too.
WiFi6 and 6E will increase system performance and capacity on an access point level, but not on a total system level, and vehicle networks could become smarter by not just relaying data, but by managing and optimising the total wifi capacity as well as offering the operator insights. Products from Eltec in the rail market and Miltope in the aviation world, for example, are already offering such technologies.
The value of onboard wifi for operational purposes is also growing exponentially especially through Internet of Things developments onboard which can support service delivery and maintenance applications.
The wifi experience, as part of the overall passenger experience, is set to become an increasingly important contributor to the NPS (Net Promotor Score). At some point the investment in outstanding onboard wifi may become the most effective way of increasing the NPS. Passengers may even accept an otherwise mediocre onboard product if they receive outstanding wifi.