Cautious optimism sets the pace for 2021. "As the world reflects on the challenges of 2020, it is entering a hopeful year of economic rebound and societal healing as the road to recovery begins".
So reports New York-based Wunderman Thompson on the launch of its annual The Future 100 forecast cataloguing the 100 trends predicted to shape 2021. And knowing which of these trends matter most and why has never been so important. Business survival in the onboard industry depends on adapting to this new era.
Trend-spotter Ariane van Mancius, of Now New Next, is constantly monitoring emerging trends and her most recent report focused on consumer behaviour. She sees renewed interest in wellbeing, health and sustainability as top of the reboot priority list. And with one in five millennials now reducing the amount of meat and dairy in their diet, food offerings will need to explore the brands actively creating more plant-based alternatives.
At Cuisine Solutions, sustainability initiatives and new sous vide products are the focus, with a new ghost kitchen opened to do deliveries in midtown Manhattan, in partnership with Pret A Manger, and a new exclusive global partnership with Eat Just to develop more egg sous vide items.
Says Gerard Bertholon, chief strategy officer: "With our sous vide products, caterers can have zero waste, by quickly preparing meals from frozen whether the flight is empty or full. They need less hand contact as they come fully pasteurised and allow kitchens to operate with fewer kitchen staff, and keep social distancing in place without sacrificing quality or safety."
In a bid to reduce its own carbon footprint the company has opened a 290,000 square foot plant in San Antonio, Texas, which has the largest solar installation in the city, achieving a 10% reduction in embodied carbon.
At Foodcase International Mark Hol, international sales director, sees ambient meals as a key trend in the recovery, not least because they can help control inflight catering costs. He says: "With the demand for airline traffic being so unpredictable right now we believe ambient foods will emerge as a significant contributor in the recovery of the airline industry. The long shelf life coupled with favourable storage and transport conditions, allow airlines to control their wastage. Unused and unopened products do not need to be disposed of after each flight thereby contributing to a better profit margin."
"Renewed interest in wellbeing, health and sustainability are top of the reboot priority list"
The trends, not surprisingly, also show increased demand for anti-bacterial and anti-viral packaging now that consumers are hyper-aware of COVID-19's ability to survive on surfaces, but this pressure came just when the onboard sector was focused on reducing the use of plastics. Single-use plastics (SUP) were out of favour but safety and hygiene requirements have changed that. Individually-wrapped food items are back while re-use coffee mugs are out. Airline food deliveries show an explosive growth of plastic packaging but most expect this will be a temporary trend.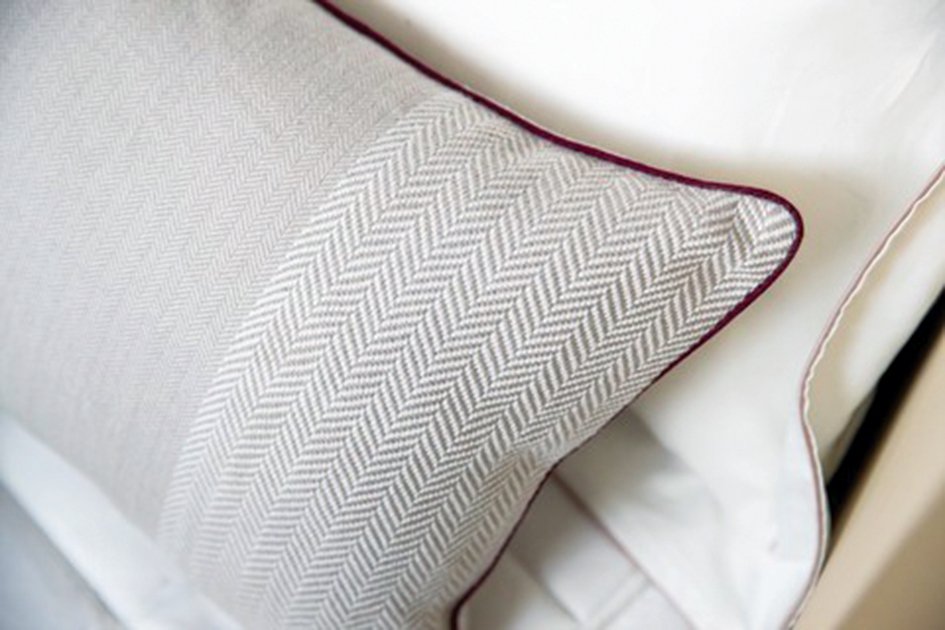 Sustainable packaging
Hol believes the ease of handling for the cabin crew with minimal 'touch points' or close personal contact is another plus for ambients and says Foodcase is addressing the sustainability issue with food trays made from recycled cPET, a mono-material said to be infinitely recyclable. The outer sleeve is FSC-certified paperboard, printed with sustainable inks and without any plasticised coatings to ensure it can be repulped or upcycled. The company also plans to develop meal trays made of 100% home compostable materials.
Global-C has also worked to balance the demand for both safe and sustainable food packaging without using plastic. The result is the launch of a new stylish, 100% cardboard alternative: 'The Gourmet Food Box'. Dishes are 100% compostable and made leak-proof with 'NeverLeak' technology, ensuring they provide the same function as their plastic counterparts. They are suitable in freezers, chillers, microwaves and ovens. The carrier box is made from 100% recycled cardboard.
"Airline food deliveries show an explosive growth of plastic packaging but most expect this will be a temporary trend"
Concerns over onboard hygiene is also pushing demand for 'clean' credentials to a new prominence. Global Inflight Products has evolved its products to relay confidence to airline passengers while minimising contact with crew, and is working on the overarching theme of 'clean'. Lisa Benzaoui, CEO, says: "With a focus on cabin essentials during this time, we are continually designing new, innovative products such as our 'Clean Is Possible' product line which offers a selection of sanitising solutions for passengers, crew, and airport staff. Our 'Green Is Possible' line encompasses sustainable versions of key inflight products.
Linstol has this issue in its sites with an exclusive distribution agreement with Aerocare International, known for its sanitising products. Mark Russell, Linstol CEO, says: "We continue to search for innovative solutions within the airline space and are excited to raise the bar for our airline partners. The combination of Aerocare's innovative and extensively tested sanitisation technology and unique product characteristics coupled with our global distribution, supply chain proficiency and customer service will significantly improve the deliverability and overall experience for our end users."
Stand-out experiences
Airline amenity specialist, FORMIA, recognises the demand for safety and hygiene but also notes passengers becoming less excited by product consumption and more interested in emotionally-driven experiences. The company has developed a new Clean Kit range with hand sanitisers, face masks and PPE, and with wellness front of mind, has added an innovative textiles solution using antibacterial technology for masks and snoods.
Its new focus is on sustainable products and new CSR programmes which help the less privileged through The Changing Young Lives Foundation in Hong Kong and Habitat For Humanity globally. (Read more on page 32).
"Passengers are becoming less excited by product consumption and more interested in emotionally-driven experiences"
Ellie Parkes, business development manager at John Horsfall, echoes the pampering priority and says: "Our focus shifted slightly since last year, and we're really encouraging our airline clients to look to the future by engaging with us now, to produce innovative, stand-out experiences which will differentiate their cabins in what will be an ultra-competitive post-COVID market.
"Last year was awful for the whole industry, but we used the time for research and development, honing our textile design and product development skills to create fabrics and cabin concepts which will drive improvements in comfort, sustainability and longevity in the post-COVID cabins."
She sees the promotion of Premium Economy cabins and the re-positioning of Business Class as crucial in encouraging customers back to the skies, adding: "Hygiene and safety are going to become a given; what is really going to set airlines apart from their competition is the tangible at-seat experience and how the cabin textiles and design details make passenger feel, and how they embody the airline's brand personality. It is going to be all about intelligent, collaborative, passenger-centric design with value engineering and sustainability at its core."
The new mantras around space and social distancing are well known and new technologies are rapidly coming on line to enable touchless travel. There is a strong emphasis on biometrics for check-in and boarding, and a touchless revolution has begun onboard too. The demand for digital shopping is accelerating and this includes the pre-ordering of flight meals.
At Yates+ they are preparing for the launch of touchless traveller tech, SafeGo, at two main airports in the Middle East. Founder Keith Yates says: "We are continually adjusting our goals and forecasts as political considerations close countries, but nobody is standing still hoping for the best. We are planning on a smaller, slimmer, better connected business. Much needed reforms are pushing through as we learn to manage virtually, work from home, dismantle of hierarchies, set up new connectivities, lower costs, pursue automation and adjust our product and service to the new travellers' demography."
The onboard industry will play a key role in rebuilding passenger demand by doing what it has always been so good at – providing inspiration and excitement, but now incorporating that essential need for the passenger to feel 'safe'.