Sandra Pineau-Boddison
Senior Advisor
Sandra is currently an independent consultant with over 28 years of experience in the airline industry, primarily leading the food service and customer experience teams for United Airlines.

Gerard Bertholon
Maitre Cuisinier de France
Gerard is the chief strategy officer for Cuisine Solutions and ceo of The Culinary Research and Education Academy. His culinary reputation and know-how is of world renown.

Sarah Klatt-Walsh
Inflight consultant
Sarah has had a stellar inflight career working for SWISS International Air Lines and British Airways on significant product developments and launches, and is now and independent consultant.

Andrew Brown
Wine expert
Andrew has 40 years of wine trade experience and for the past 20 years he has focused solely on supplying wines to the travel sector through Ratcliffe & Brown. He is passionate about great wines and exceptional service.

Ariane Van Mancius
Now New Next Food & Packaging Consultancy
Ariane has worked for Helios, deSter and Supplair (gategroup) and has dealt with more than 150+ airlines worldwide. Her passion lies in translating trends into concrete product offerings. Based in Amsterdam.

Simon Soni
Onboard consultant
Simon has worked in the airline industry for over 25 years at some of the world's leading airlines in the UK, Middle East and now in Canada where he's working in product development and delivery with WestJet.

Lance Hayward
MD – The Hayward Partnership
Lance is founder of The Hayward Partnership a group of independent industry professionals providing management consultancy services to the travel catering and retail sector.

Karen Robinson
Supplements Editor, The Sunday Times
Karen travels extensively to write about holiday destinations and overseas real estate worldwide for one of the UK's leading national newspapers. Based in London.

Mike Pooley
MD Purpose-made-solutions
Mike has spent nearly 20 years with gategroup. His primary focus today is facilitating change and advising on business strategy and development as well as retaining a number of mentoring briefs.

Mike Crump
MD – Honour Consulting
Mike's started at British Airways where he led the design department and pioneered the flatbed revolution in First and Business. He is now MD of the aviation design and innovation consultancy – Honour Consulting.

Marc Warde
MD Niche
A restaurateur and culinary consultant, Marc runs gluten-free restaurant group, Niche, in London and owns a special meals manufacturing business. He has worked in the onboard sector for many years advising the likes of Alpha LSG.

Keerthi Hapugasdeniya
Chef HappyK Solutions
Chef happy K is a high-profile, international celebrity chef whose company is one of the leading service providers to the airline industry. Founder and ceo of APOT.Asia. Based in Australia.

Anne de Hauw
Founder of IN Air Travel Experience
Anne is the Founder of IN Air Travel Experience, a boutique Customer Experience curator and Innovation accelerator for air travel, with strong focus on environmental sustainability, and key objective to design and deliver future-proof guest experiences for airlines.

René Kemper
Designer & Creative @ MadebyRene
René has been the lead designer for KLM Airlines for five years. He was responsible for several new onboard packaging concepts and he has designed the new livery of the airline. He is now a successful freelance designer/creative.

George Banks
Culinary expert
Former regional catering manager with Emirates and catering manager concept development responsible for Emirates lounges. 33 years with British Caledonian Airways and British Airways. Author of Gourmet and Glamour in the Sky– covering a history of airline catering.

Nik Loukas
Inflight Feed
Nik runs the highly-popular consumer airline food site inflightfeed.com and writes for consumer and industry media outlets on airline food trends. He also offers consultation services to airline catering companies.

Ryan Ghee
Head of Strategy, Engagement & Content
Ryan spends every day studying aviation tech as editor at Future Travel Experience (FTE), head of strategy for FTE's global technology conferences, and manager of the FTE Innovation & Startup Hub.
Shelley Dauncey
Former cabin crew
Following 15 years flying out of Gatwick and Heathrow for British Airways, Shelley has a clear understanding of what passengers want with a keen eye for the products and services that most help crew deliver effective and efficient passenger experiences

Andy Hoskins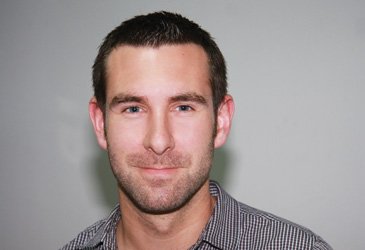 Editor
Andy is Editor of London-based The Business Travel Magazine. He has nearly 15 years' experience in travel journalism and specialises in the hotel and aviation sectors.He has several awards including Travel Trade Journalist of the Year and Business Travel Editor of the Year.
Save