The new normal for eating habits
David Griffiths, head of insight at Fethr and vp content at Black Swan studies online conversations and offers some valuable insights on the future of inflight F&B base on a 900m+ passenger conversation dataset…
For many of us, the return to normality is likely feeling glacially slow, if not for the torture of the endless quarantine adverts or the ever-present uncertainty this pandemic is sowing, then just for the crushing monotony of being at home for 9 weeks. Our data suggests passengers are feeling the same. There's a fervent desire to get back in the air, we even saw a 51% growth in those who identify as immune compromised sharing this inclination. Food & Beverage is a Battleground that shares many of the same drivers as safety and sanitation, and will likely be one of the parts of the air travel experience that changes the most as we take to the skies again.
Food safety concerns have been an important conversation amongst passengers for several years, with some airlines doing exceptionally, others not so well, and many barely registering from forgettable services and experiences. Not today. As with all things, this horrible pandemic has shone a spotlight on this area. In the past few weeks we've seen a 210% growth in volume around general concerns, and a 203% growth in people discussing the safety measures that should be put in place. I'll cut a long story short, overwhelmingly passengers see a need for change, illustrated by a number of datapoints, not least the 229% growth in conversations where people reference previous transgressions or bad experiences they've had with their airlines or airports.
Many of these concerns are driven by the idea of the trolley service and the fact that the cabin crew could inadvertently pass the virus through the plane as they give out drinks and food. Passengers understand that transmission would be difficult for airlines to control once the inflight service starts in its current state (e.g.: a virus could easily spread from passenger to the cabin crew's gloves, and then onto all trays and drinks etc.). This anxiety has driven a 227% increase in passenger focus on the airlines, airport and crew handling of food and the procedures they have in place. Expect to see eagle-eyed passengers performing spot inspections on the trolley as it rolls through the aisles, and far less people willing to take something from it as we've registered an 87% decline in willingness to use inflight services in their current form.
This is going to change inflight and pre-flight rituals in the airport significantly. Some aspects will change drastically in the first few months and then return to more normalcy, while others will be permanent. We've seen an 80% growth in passenger conversations talking about picking up their food before they board to limit the chance of a contact infection inflight – even knowing that they'll likely be able to pick up a packaged meal on some carriers. Restaurants in terminals that can't open for dining could still make a good trade providing take away meals for passengers to eat in the terminal or take on the plane. Airlines that have the ability should push their pre-ordering options. Many passengers don't even know these exist.
It won't only be the delivery method that changes in the short term.
Everything from the ingredient provenance to cooking processes will come into focus. Attention to the finer details of these things is going to need to extend beyond just the wants of First Class, Business, Premium and more engaged economy passengers that fly frequently with you. Passenger loyalty is up for grabs, maybe more than ever, and food & beverage is a good touchpoint to rebuild confidence from – or an easy one to lose if we get it wrong.
Vietnam begins to rebuild
Chef Happy K, Keerthi Hapugasdeniya, now general manager inflight services at SASCO in Vietnam, opened SASCO's new inflight catering kitchen just before the COVID-19 crisis hit. Here he tells us how Vietnam has ridden out the disease and is now ready to rebuild its tourism business…
It has been a dramatic few months for sure. Having worked flat out to open the new SASCO kitchen in Saigon (Ho Chi Minh City) and the excitement of our first client menus taking flight with Bamboo Airways, suddenly the world change with global problems of COVID-19.
Vietnam took strong action very quickly and everyone complied with government restrictions and rules at once, determined to do everything possible to prevent spread. It worked. Vietnam has had under 327 cases (as of May 27) and recorded no deaths, and this week normal activities have really begun to resume.
I have been based in Vietnam throughout the crisis and it has been truly amazing. The people are so resilient and so determined. At the new kitchen we were determined to stay open. We had achieved full HACCP and halal accreditation and wanted to stay operational so we would be ready to react instantly once airlines needed us again. It was a challenge, we had to rethink and reinvent what were doing while not supplying airline meals, but the staff were so committed and came to work even when they were told there was little or nothing for them to do.
We very quickly launched a new retail, ready-meal range, sold online, and have been supplying meals for airport workers. We have targeted the many aviation people not currently working and business travellers currently working from home. They know the value of meals produced from inflight kitchens and have really welcomed the initiative. SASCO's owners are local business leaders which has helped us connect with other businesses and find new markets.
There are still no international travellers coming to Vietnam but domestic flights have restarted and domestic travellers are travelling a lot and spending on food and beverage. Bamboo's flights have restarted and are flying pretty full. They estimate their schedule will be back to 60% in the coming weeks and it feels great to be back delivering meals for them.
Caterers will definitely have to rethink what they offer post-COVID. Of course airlines are struggling financially at the moment and need cost-effective, simplified solutions – for Bamboo we have put the focus on a new local menu prepared with local ingredients, and those have gone down very well. We all have to get back to basics, think from the ground floor up and rebuild what we offer over time. If we give airlines new ideas and new ways to deliver great service, hospitality will be part of the post-COVID solution.
The SASCO kitchen and the inflight service centre is design to take any industry challenges and fulfil the needs of the market whatever they may be. We had to change our mind-set but have seen that when people aren't flying, they still need to eat! We found a way to stay open until aviation reopened again and now we can't wait to serve more flights and additional airlines.
Spreading kindness
Mark Rowland, chief executive of Mental Health Awareness Week, believes a little kindness will go a long way in the current crisis…
Recently as I waited in a socially distanced queue outside the supermarket as the rain started to fall. One of the staff noticed we were getting wet. He scurried away to find a pile of umbrellas, carefully disinfected the handles and passed them out with a smile. To my surprise, my eyes started to well up. At a time when I felt alone, I suddenly felt connected.
If I asked you the last time you gave or experienced kindness, you would tell me stories of when you felt moved, protected, held, seen, loved. This year's Mental Health Awareness Week (18-24 May) in the UK is focusing on the power and potential of kindness. We think it could be the most important week we've hosted, not least because our own research shows that protecting our mental health is going to be central to us coping with and recovering from the coronavirus pandemic – with the psychological and social impacts likely to outlast the physical symptoms of the virus.
We have chosen kindness because of its singular ability to unlock our shared humanity. Kindness strengthens relationships, develops community and deepens solidarity. It is a cornerstone of our individual and collective mental health. Wisdom from every culture across history recognises that kindness is something that all human beings need to experience and practise to be fully alive.
Kindness is defined by doing something towards yourself and others, motivated by genuine desire to make a positive difference. We know from the research that kindness and our mental health are deeply connected. The research shows that kindness is an antidote to isolation and creates a sense of belonging. It helps reduce stress, brings a fresh perspective and deepens friendships. Kindness to ourselves can prevent shame from corroding our sense of identity and help boost our self-esteem. Kindness can even improve feelings of confidence and optimism.
But kindness is an intrinsically risky endeavour. It can risk us looking foolish or being taken advantage of, which is why we sometimes retreat. To receive or to give kindness is an act of courage. We want to use Mental Health Awareness Week to support each other to take that brave step and harness the benefits for both giver and receiver.
We have a once in a generation opportunity not only during but also following this pandemic for a reset and re-think about what kind of society we want to emerge from this crisis. We know that one act of kindness can lead to many more. This is the type of community action that we need to inspire others as we discover our connection to each other and extend kindness to ourselves.
During Mental Health Awareness Week, we are asking you to do three things:
– Reflect on an act of kindness. Share your stories and pictures (with permission) of kindness during the week using #KindnessMatters and #MentalHealthAwarenessWeek
– Use our resources in your family, school, workplace and community to join with thousands in practising acts of kindness to yourself and others during the week
– Share your ideas on how you think we could build a kinder society that would support our mental health using #KindnessMatters and #MentalHealthAwarenessWeek
Eco priorities in the face of COVID-19
Sustainability champion, Ariane van Mancius of NOW NEW NEXT, questions what the COVID-19 crisis means for environmental priorities…
Over the last two years I have dug deep into the issues of sustainable food and packaging looking at how we could change from a linear to a circular economy, and more clearly see the hidden impact of our system and become really sustainable.
And then there was COVID-19… my 20th ITCA and WTCE were, for the first time, not taking place and not because of climate change, as I had predicted might happen, but because of a pandemic outbreak, a virus called COVID-19/Corona.
This virus has literally brought our systems to a halt and almost all aircraft worldwide are grounded.
At NOW NEW NEXT we do a lot of scenario planning and trend forecasting, and my community of trends friends have gathered and shared all the information they have on how COVID-19 will affect the future. We've been looking at the impacts of self-distancing, online grocery shopping, the growth in local initiatives, pre-packed foods and the burning of trillions of disposable gloves, caps and other hospital gear – now infected hospital litter.
The big questions we've been considering in these uncertain time are: Do the virus and climate change have anything in common? Will Single Use Plastics (SUP) regulations be postponed? Will, under the pressure of hygiene imperatives, the ban on plastics disappear?
The Global Risks Report 2020, presented at the World Economic Forum in Davos, discussed the risks the world would be facing in the coming year. It stressed the need for a multi-stakeholder approach in addressing the world's challenges. It looked at the likelihood of an infectious disease and while it did not seem a big risk in the near future, the impact was indeed recognised as potentially significant.
Now we are seeing the impact first hand and the importance of nature and our environment has unexpectedly come to the fore. Viruses are part of our natural ecosystem and if the ecosystem is out of balance they clearly have more chance to take hold. Deforrestation in the Congo is widely believed to have caused bats to fly into the city where Ebola broke out.
We can doubtless stop this coronavirus in time, and will likely have a vaccine soon but continued climate change will ultimately be irreversible without action.
Luckily out of this virus crisis the single winner is nature – benefitting from the 'quarantine of consumerism', and going forward we will need products and solutions that support a new recognition of the enviromental impacts of our actions and activities.
Customer experience – the new marketing department – has been all about meaningful contact moments with passengers but due to COVID-19 the opposite is now what people need and want. Hygiene and disposable items go hand in hand and it is highly likely plastic wrapping is going to come back around food.
Nearly all sustainable initiatives are on hold. We cannot talk about sustainability it seems when we are hungry or need extra hygiene measures, but as we rebuild our post-Corona serivces we will need to re-think service onboard, food and packaging. The crisis will bring change.
Before COVID airlines had agreed that getting rid of 6.1 billion tonnes of cabin waste was imperative and were working towards the July 3 2021 deadline for the Single Use Plastics Law. Now there is no cabin waste.
Social influence
Tommie Eaton, founder at BambuuBrush, believes we cannot neglect the integral role social media is increasingly playing in our daily lives. Yes, he admits, there are continuous negatives arising from the amount of time that social media consumes each day but that also shows the power social media has, he argues…
What if we could harness the power social media has over us in a positive way to change the world for the better. Approximately 45% of the world's population uses social media for on average 144 minutes a day according to a recent study which highlights the optimistic approach, that "what if" we could grab hold of people's attentions and inspire them to do good, be better, experience more. This is a mindset and "marketing strategy" which I believe very few companies, organisations and individuals have used correctly but one which will become a highlighted area moving forward into the 2020's.
My company, @BambuuBrush, is a UK based eco-focused company which has one simple product for One Simple Change, a bamboo toothbrush. We have sold over 1.4 million bamboo toothbrushes within our first year of trading, and achieved that using a #1millionby2020 social media campaign. When launching in February 2019 the goal was "to use social media in a positive way to educate, inspire and empower people by showing the impact plastic pollution is having on our planet". We worked to create an online movement whilst using the platforms to deliver educational workshops, inspire people to make simple changes away from plastic, and organise and deliver community clean-ups. The crucial part of the story is that, all of this was achieved with zero investment, zero funding and zero spending on advertising. Social media is a free consumable.
But it's not just about my business, take another relevant story of social media being used in a positive way, by Captain Tom Moore, the 99-year-old war veteran who wanted to raise £1,000 for the NHS by walking 100 lengths of his garden. He has now hit over £28.5 million in donations + £5 million in Gift Aid. Now if that isn't a true positive representation of the power of social media what is?
As always, there are new and more exciting technologies and in the ever changing world of social media, the most popular platforms will come and go. We have definitely seen a plateau in new users of Facebook, Twitter and Instagram over the last 12 months with the introduction of TikTok, but I personally believe that social media will become an increasingly integral part of life.
Social media will become increasingly engrained in our lifestyles like a sixth sense and there is no doubt that its power will grow because of this. So let's encourage businesses, organisations and people to use the platforms in a positive way so we can make real, beneficial, impacts to our planet and the beautiful people on it.
Don't let a good crisis go to waste
Mariya Stoyanova is the director of product development at JetBlue, where she oversees the customer experience. Her team is responsible for designing new customer products, including Mint, the airline's award-winning premium cabin offering. Speaking to Reed Exhibitions for a series of articles celebrating women in aviation Stoyanova says she believes an open mind, confidence and being "comfortable with being uncomfortable" will carry women through any challenge the corporate aviation world can throw at them.
I've been in the aviation industry for 15 years. I started my aviation career in operations, launching Aegean Airlines' service in Sofia, Bulgaria, where I am originally from and I joined JetBlue as an analyst with our in-house consulting team, working on cross-functional projects, 10 years ago. I came to the industry purely by chance. An airline recruiter came across my resume and called me up. Before that call I never imagined myself working in aviation. At the time I was working at an IT services company splitting my time between France and Bulgaria. I had no idea what to expect but I was very curious about it and loved to travel so I gave it a shot. It is the most dynamic and unpredictable industry I've ever worked in. No day is the same or like the one before. The best part about it is that you are connecting people, bringing them to new places or home to their loved ones.
I've always been laser focused on being good at my job and flying above any gender bias. Keeping an eye on the prize and being a team player pays off, and most importantly opens doors for more inclusion and diversity of thought. I have definitely experienced some challenges as a young female executive, but with an open mind, confidence and a sense of humor everything can be overcome and/or course corrected. Key to success is: patience – good things don't ever come easily; persistence – failure is a temporary state and you can only learn from it; and authenticity – staying true to yourself and being genuine is critical to establishing relationships and becoming a leader.
The biggest obstacle I have found is finding the right voice for myself or more specifically the right tone. Often women can be perceived as aggressive when being confident. It took me a while to learn how to apply the right amount and nuance of assertiveness while staying authentic and true to myself at the same time.
My career highlight was launching our award-winning Mint premium service (lie-flat seats, tapas-style artisanal dining, free entertainment and award-winning service on select coast-to-coast and Caribbean flights) and being part of its first test flight. We created a brand new and unique experience and until that very first flight we had no idea if what we had designed would ever work. It was epic!
The biggest development in the last 25 years has been accessibility. Flying is no longer a privilege reserved for the wealthy. Over the past 25 years air travel has become accessible, affordable and inclusive, reaching remote parts of the world and people from all backgrounds that never imagined they'd be able to take advantage of and experience it. Our next chapter has just begun and should be focused not only on accessibility but also on sustainability. Airlines should be connecting people and places in an environmentally-responsible way, and passengers should be able to enjoy guilt-free travel.
My most important workplace mentor was my former boss, Jamie Perry. He really pushed me out of my comfort zone and allowed me to grow and develop interest for areas that I didn't even know existed before I started working with him.
The best advise I ever received was 'don't let a good crisis go to waste'. There are always hidden opportunities when you are facing a challenging situation. It forces you to come up with creative solutions and think outside of the box and ultimately come out of it better off than initially planned. Some of the best features of our award-winning Mint product were invented as a result of some kind of "crisis" or challenge we faced.
Reinventing the airport experience post-COVID-19
Amanda Owen is health and safety director at Heathrow which handled a record 80.9 million passengers in 2019 and is now, like all airports, having to adapt to the COVID-19 crisis.
Heathrow has been reporting steady, uninterrupted record growth, but in March passenger numbers shrank by 52% compared to the same time last year, and by 90% in April following the extension of the UK's lockdown and the FCO's advice against all but essential travel.
The airport has stepped up cleaning routines, provided PPE (personal protective equipment) to staff, installed additional hand sanitisers, closed non-essential passenger facilities and rolled out new signage to help people socially distance. It is also focusing on technological innovations to streamline the security search process, reducing the need for person-to-person contact and rebuilding passenger confidence to travel.
Owen says: "Once this pandemic is overcome, aviation will be key to restarting the economy. This is why we are taking a number of measures to protect the business during this time and ensure Heathrow remains ready and able to play its part in the UK's economic recovery."
Read the full FTE story here.
Keep the travel conversation alive
The president of the World Travel & Tourism Council (WTTC), Gloria Guevara, has launched a new marketing campaign, 'Together in Travel', designed to galvanize the global travel and tourism community, and keep the locked down world talking about travel.
The campaign went live on Monday, and aims to show the importance of the travel and tourism sector as a part of the zest for life, and encourages travellers from around the world to share a video using the hashtag 'Together in Travel' simultaneously. The activity works to unite everyone across the globe in solidarity at the same moment.
The campaign has been developed by WTTC in collaboration with one of its members, marketing and communications firm MMGY Hills Balfour. It consists of three key elements, a highly visual and emotive video, the campaign hashtag and a microsite that will host the video and user-generated content and stories.
Gloria Guevara, President, and CEO, WTTC stresses the critical value of travel and tourism to the global economy, accounting for one in four of all new jobs worldwide and contributing around 10.3% to GDP. She said that the sector touches everyone and builds communities, reduces poverty and improves the social impact of everyday lives across the world.
She accepts that the sector is uniquely exposed at present, due to the coronavirus pandemic, but says dreaming is part of human beings' 'zest for life'. She hopes new campaign encourages thoughts of the brighter days ahead which is highly essential at the moment.
She further added that the concept for the new campaign was borne out of a desire to rally everyone who is passionate about travel, to unify those who are working hard to rebuild the sector, and to spread a message of solidarity that people across the world are one global community, and travel is the key that brings them closer, at the right time.
She added that WTTC aims to give out the message that everyone can still stay inspired with future travel ideas and bookings and can also be part of a virtual space for sharing, connecting, and collectively inspiring.
She thanked Amanda Hills, president of MMGY Hills Balfour, and her team for their efforts in building the campaign with donated time. She said the WTTC hopes that as many people as possible will share the video, as the world looks forward to a future time when they will be able to travel again.
The campaign comes at a time when new travel stories cannot be made. It arrives with the opportunity to fill all social media channels with stories, images, and videos that can keep the spirit of travel alive. It will enable the global community to reflect on their most special, inspiring travel memories and help them share it with the world from the confinement of their homes.
View the video and share.
Sustainable futures
Onboard Hospitality Editor, Julie Baxter, talks to David Young, Qantas advisor at Qantas Future Planet and Sustainability on how our industry can and should be responding to the issue of sustainability.
The podcast was produced in association with Reed Exhibitions and was recorded prior to the COVID-19 crisis.
Prepare now, and get set to fly
There will always be a market for great products and great suppliers. Here industry insider Marc Warde asks just what does it take to get a product onboard and how to prepare for the bounce back?
The airline world, and by that I really mean airline people, is generally run by a hardy bunch.  They cope with the annual ups and downs of seasonality, differences of creeds and cultures, terror attacks, natural disasters and many other anomalies besides with great aplomb.
This virus will change all of that and in some measure all of us.  It has been heart-warming and wonderful to see the kindness, supportiveness, care and national spirit in what is a worrying time for us all, the clapping for NHS/healthcare workers would bring a tear to the driest of eyes.
Our instinct is to get out and do something and this time in the most part we just need to stay home, keep ourselves and the wider communities safe.  The landscape of the airline world and its people will be changed by this pandemic.  Sad to say some airlines and some suppliers won't make it, saddest of all neither will some of the people.
But I believe the resilience of the airline world and its people will ensure it rises like a phoenix to the challenge of rebuilding again. It will be different, it will be changed but with this unprecedented time to think, it will also be better. Products that are great will still be in demand and they need to be seen when standing tall when this is all over so make sure you are ready, get prepare to shine…
To get a product onboard takes resilience. Truth is, not everyone is going to like or want what you're offering. So lesson one: develop a thick skin.
Lesson two: be prepared. Buyers will expect you to be professional and slick. They are time sensitive so be ready to shine. Some buyers expect a bit of grovelling but others will give good solid advice. Some will want to push you on price. The important thing is to be yourself, be true to your brand ethos and be prepared, be very prepared.
Know your margins too. Exactly. Don't forget a single detail because when working at volumes pennies make pounds. Be open too. A deal has to be viable so honestly show what you are making, and if a price reduction works for the volumes on offer, be willing.
Often buyers will ask you to white label your product. This may be tempting but think about the implications/value for your business before agreeing. Volumes can aid cash-flow, but long-term recognition may be more important. Co-branding can be a good alternative option.
Think about how you want your brand to be represented. Be sure your USPs shout out from any packaging or literature, and offer crew samples and incentives – they can be your greatest asset.
Lesson three: be ready to be consistent. Airlines need to know you can deliver, that you won't run out of product or money, that your hygiene, health and safety won't go awry. Be ready to prove these points. Check your own suppliers won't let you down.
Lesson four: deliver and monitor. Be ready, deliver as promised, and deliver on time. Then monitor progress. Press for sales insights in advance so you can map out the peaks and troughs and sales patterns. This will help you evolve and target your product better. Sometimes working with established players like En Route, Evertaste, Retail In Motion or Foodcase can help, but remember your relationships should be a two-way street so invest in them, make sure all the numbers really work, and you will reap the rewards.
Innovating our way out of crisis
As COVID-19 continues to have an existential impact on the global economy, Anne De Hauw, Founder of IN Air Travel Experience & Influencer, urges the onboard sector to listen to their customers and define solutions that can help them navigate these unprecedented and extremely challenging times.
More than ever is it critical to listen to your customers and define solutions to help them navigate the rough terrain, minimise damage and future-proof your relationship with them.
We are in a global crisis of a magnitude that has never been experienced before. People stop moving around, stop travelling, stop going out, stop spending: money stops circulating. All sectors are facing unparalleled disruption, but travel and hospitality are clearly on the top of the list.
Chances are that, once the virus is under control, we will be facing a new reality. We will have to reinvent the system, possibly by considering new opportunities for human creativity, a lighter environmental footprint, more conscious consumption and optimised local manufacturing.
Human engagement, health care, clear communication and transparency are critical factors for survival. More so, keeping your high-performing employees (your company's greatest asset) close, by motivating and managing them carefully, tends to produce creativity, draw out improvisation skills and result in higher customer engagement.
During a time of disruption, a company's top strategic priority should be to focus on and listen to their customers. Listen with empathy and emotional intelligence, try to fulfill their needs in this critical period as that usually makes the difference between whether that customer ultimately chooses to work with you or not in the longer term.
Another big benefit of really listening is stronger customer relationships and loyalty. After frequent interactions to support them as much as you can in this time of disruption, these customers start to view you as reliable partners, sometimes even friends.
And frequently, through this intense engagement, customers will discover and reveal needs they didn't even know they had — your inspiration for future product or services.
In the midst of the current chaos, it is resilience and and the ability to adapt that are key drivers if we are to identify opportunities.
Redirecting and restarting will require a lot of insight and audacity. We will need to build a new economy with refreshed values and ways of handling production, transport, distribution and retail.
The endless manufacture of nice-to-haves will be replaced by fewer and more desirable need-to-haves: less but better!
Entrepreneurs and visionary leaders will turn their customers into innovation partners and accelerate the creation of solutions that not only solve their problems, but also provide an exceptional experience that passengers will keep coming back for.
They will be creating data-driven solutions that are cost-saving, and combine digital innovation, environmental sustainability and customer-centricity. Those that get it right, will stand out from the competition and define the new reality.
A time of crisis can be an existential threat to current efforts, or a real opportunity to create true, value-driven innovation. Listen to your customers, position your organisation to be more flexible, responsive and socially oriented, and dedicate any resources you have to accelerating customer-centric innovation. This is critical if you are to help your organisation effectively navigate this unmatched social, sanitary and economic disruption.
Braced for change
Zavier Rossinyol, chief executive officer gategroup, looks back at a turbulent year and positions the business for challenges ahead
2019 was a challenging year for the aviation industry, driven by a combination of internal and external factors. While passenger levels continued to grow – the summer peak season surpassed that of the record-breaking 2018 – declining global macro-economic KPI's have driven IATA to reduce revenue passenger kilometers growth forecasts to 5% for 2019, below the average 7-8% growth over the last three years.
Ongoing industry consolidation is still anticipated, particularly in Europe where overcapacity remains an issue and carriers are still some distance from steady growth. US carriers have focused on partnerships to further strengthen their geographical footprint, notably Delta Air Lines with LATAM and United Airlines with Avianca.
We have also witnessed several airlines suffer severe financial difficulties in 2019, from the collapse of the world's oldest holiday firm Thomas Cook and the bankruptcies of Germania and Wow, to the grounding of Jet Airways. The grounding of the Boeing 737 Max added to existing challenges, resulting in routes being cut or contingency measures taken to ll the lack of aircraft available to serve them. Political unrest in Hong Kong and several countries in Latin America have led to reduced travel access and demand, thus slowing down growth investment plans by airlines.
In early 2020 the world's attention turned to COVID-19 (Coronavirus). The economic impact on the the aviation, tourism and trade industries is not yet known, but we cannot deny it will be very significant. We continue to work in close cooperation with authorities, customers and airports to assess and address the impact of COVID-19 on our industry and have implemented additional measures to protect the health and safety of our employees, customers, passengers and general public.
The industry has also come under intense scrutiny to acknowledge and address their environmental impact, ranging from reducing carbon emissions, barring single use plastics onboard to finding solutions for reducing food waste. The industry must and will reshape their overall approach to sustainability, and early adopters have already begun to embrace this change.
Changing the way people experience travel
gategroup bridges the world of culinary and aviation. When we launched our Gateway 2020 strategy in 2015, we had a clear vision: to transform our industry. With a solid focus on our core business of airline catering, our goal was to set a new industry standard. We also wanted to change the way people experience travel – through culinary and hospitality – and to do so in a sustainable manner.
Our leadership in commercial innovation has been driven by three key areas: Creating an unparalleled and distinctive culinary offering: we call it our Culinary Revolution; utilizing state-of-the-art data analytics through our Data Revolution; and becoming a leader, not a follower, in sustainability through our Green Revolution. These three revolutions are underscored by our leadership in operational excellence and standardisation, with our 13 Competence Centers around the globe that develop, test and implement innovative operational best practices and function as an academy for the rest of the network.
How exactly do we differentiate ourselves from the rest? gategroup is focused on innovating and delivering value to our customers by providing passengers with a superior culinary offering based on food trends, quality and freshness. In combination with delivering innovative products and services that address the needs of today's discerning passenger we are changing perceptions of what airline catering can be.
This has resulted in signing a number of long-term contract extensions with some of our key customers in 2019. We were also able to renegotiate terms with several key customers, underscoring their belief that gategroup is a strong partner that delivers value through our unique offering.
Tapping trends for the curious
Jörg Hofmann, head of culinary excellence at LSG Group, talks trends, tastes and curious consumers…
Trend-watching is at the core of every business and culinary trends have never moved so fast. The world is so much more connected than it ever was before so the range of ideas feeding into trends is wider than ever. We all have to watch how the landscape is moving, and work out what's next.
As a global community, LSG Group is lucky as we can draw on our experts in catering, retail and data right across all our operations for a fully-rounded understanding of the consumer and end producers. Together we work to define the relevant trends for ourselves and our customers, we puzzle it out with all the LSG departments – concepts creators, product developers, marketeers, sales teams, chefs – and create our annual Trends Report, launched last month.
It is clear to us that consumers now are not just buying a product, it is the story, the concept behind that product that makes the difference to them. Passengers are curious consumers and we have to create products to pique that curiousity, draw them in and give them a product with interest and story as well as a great taste.
This year we made a point of identifying some very clear headline trends to help focus development thinking: six market trends we named Shareworthy, No Plan(et) B, Mindfulness, The new NostalgiX, Food Technology, and Things to Watch.  You can read all about them here (Link Trend Report)
These are now helping our chefs and product developers innovate new ideas for our airline customers, they can now drill down deeper with understanding of what customers want, adapting their projects to suit local trends and sourcing.
It is interesting to see that consumers are more and more interested in the catering companies behind airline food and I believe all airline catering companies are brands and must be ready to respond to this consumer curiousity about their products. We are growing our brand to be a name synonomous with premium catering with 360 degree solutions.
In part we are consultants to airlines, helping them develop holistic concepts, giving them a second opinion on things, helping them see the wood from the trees. The trends report helps with that, there were no total surprises in it but the importance of technology and the digitalisation element is noticeably becoming more and more important for the next generation.
Robotics and technological solutions are becoming more important for our business too, potentially offering us ways to improve our processes while maintaining stable and consistent products. More sophisticated food sterilisation and pasteurisation processes are coming to the fore. We are curious to see what they bring and how we can work with them.
Plastic panic- don't be hasty
Karen Lynch, ceo ethical water brand, Belu, insists the answer to your anti-plastics challenge might, in fact, be plastic
Our sector is certainly living in an 'anti-plastics' time but I predict the tide will turn this year on how we view plastics and all single-use items.
Brands that made knee-jerk decisions to replace plastics with other 'single-use' items will realise their actions may unintentionally create more harm to the environment. Swaps often undermine recycling and increase carbon emissions with little customer benefit.
Think recycled
Despite being easily recyclable, an 'eco can', for example, still contains about 30% new aluminium which requires strip mining and vast amounts of electricity for smelting.This contributes to further social and environmental impacts and needs shipping.
A recycled plastic bottle, by contrast, uses existing resources rather than new. This removes plastic from the waste stream and reduces environmental impacts. Recycled PET generates about 75% less emissions than aluminium and is easily recycled.
Action reductions
In 2019 Eurostar asked Belu and the Sustainable Restaurant Association for help cutting plastic by 50% by 2020. A business-wide review revealed the train operator was giving away over one million plastic water bottles a year. It wanted an environmentally-friendly water bottle and Belu ran a workshop with the team to examine their options. They ran a canned water trial but customers reported a 'tinny' taste and were frustrated it was not resealable once opened. The cans had to be shipped from Austria too, so Eurostar concluded plastic bottles did have their place – especially when they contained a high proportion of recycled plastic (rPET).
Pizza Hut did a similar review and decided to continue to sell Belu water in 100% rPET bottles because they calculated this offered the lightest eco touch and also helped the chain bring clean water to communities worldwide through its charitable connection.
Of course it's important to embrace the plastics challenge but ensure you consider the recyclability before just swapping out. Use data to do the right thing, choose 100% recycled plastic (rPET), which is the lowest carbon emission option, and be sure your choice can be part of the circular economy.
Natasha's Law – wake up to allergies
Caroline Benjamin, founder of Food Allergy Aware, runs allergy training for airline caterers and is shocked at the current lack of awareness in the sector
Travelling to the Middle East recently I was shocked at the lack of allergen details available for either standard or special meals and how uninformed the crew was.
I had pre-ordered with staff who clearly had minimal training. I'm both gluten and dairy free but the best they could offer was gluten free and non-lactose, but with no certainty it was milk free!
My meal options were confirmed but onboard I was served a chicken roll with butter and a milk yoghurt. Lunch was labelled gluten free but there was no clarity on if it was non-lactose or dairy-free on either the label or from the crew.
Be clear
New labelling regulations come into force in October 2021 affecting 'Pre-Packed for Direct Sale' (PPDS) food. Known as Natasha's Law, it is named after the girl who died on a flight from a sesame flour reaction. She'd bought her baguette pre-flight and her retailer relied on a sign telling concerned customers to ask about allergens, just as most airlines also do.
Transport entering or leaving the EU and UK should already be supplying information on all food served and the FSA currently has a consultation underway on technical guidance for PPDS. Main meals are NOT classed as PPDS but information relating to the 14 specified allergens should be available. My experience shows this is not always the case. Pre-packed foods on the meal tray, such as cookies, cakes and sandwiches, could be defined as PPDS and may require full ingredient labelling going forward.
An easy fix would be for special meals to be fully labelled, and a spec sheet to be available for all standard meals. I recommend airlines remove the term non-lactose from special meals and investigate a dairy (milk) free option instead as many lactose-free products are not suitable for allergies to milk or for vegans. Dairy-free passengers may not also be vegetarian or vegan, a common myth.
Encourage development chefs to create dishes which exclude the 14 major allergens.Soya is one of them – and it is currently in over 60% of processed foods!
Ultimately your staff training is key. Allergies are serious and not a lifestyle choice. Support your crew with accurate information and be sure they know what to do when a passenger does have a reaction or goes into anaphylactic shock.
"We are developing crop management to increase tea resilience"
The onboard cuppa is an essential staple, insists Merrill J. Fernando, founder of Dilmah Tea, as he celebrates his 70th year in the industry
Emirates wanted only the best of Ceylon tea, so they started by buying bulk tea from me, then we began to supply teabags. Today, the airline brews 33 million cups for its customers from a menu of 12 Dilmah teas.
The most popular in Economy is Dilmah Ceylon Black Tea while First and Business passengers favour Moroccan Mint and Breakfast Tea. The exclusive Emirates First signature tea is a single-estate tea made from the flowery Orange Pekoe leaf from the Dombagastalawa Estate. With an increasing focus on wellness, Emirates also recently introduced a new tea in its airport lounges: Turmeric, Coconut and Vanilla, with antioxidant properties.
We also supply Air New Zealand, Japan Airlines, Malaysian, Singapore, Etihad, Qantas and Qatar, and we are looking to expand into the cruise market too as cruise ships stop regularly in Colombo.
Sustainable stories
From 2021, we are changing the composition of our teabags to make them all biodegradable and we are currently pitching a new range of products to a large Australian supermarket chain. Personally, I have always preferred loose leaf tea and this is a range of loose leaf in 2g paper sachets for a cup, 4g size for a pot.
We achieved carbon-neutral status for the Dilmah facility in 2017, by making proactive reductions and offsetting our carbon dioxide emissions. In 2018 we achieved the same status for our whole range of 2,267 products.
On the research side, we have established the One Earth Centre for Climate Change Research and Adaptation, with weather stations at Queensbury and Kalkudah. We are working with climate scientists, entrepreneurs and farmers to find innovative, concrete solutions and smart technologies to face this challenge. We are also developing crop management to increase the tea plantation resilience to climate change.
A question of taste
Personally, I drink Ceylon Supreme each morning and Uda Watte from our Boutique selection in the afternoons. In the evening it's Ran Watte for me, from the highest altitude estate. I started growing green tea in Nuwara Eliya, Sri Lanka, in response to demand; it's a mellower choice, good for night time.
Interview by Richard Williams
"The first thing my mum taught me was: 'You shall waste not'"
Raymond Blanc OBE tells April Waterston how provenance and sustainability are at the heart of Eurostar's Business dining
For the last six-and-a-half years, I have worked with Eurostar, training young people onboard. It's important for the team to be aware of the food they are serving and to be proud of what we are doing.
Eco values
We are the first transport company to have achieved a three-star rating from the Sustainable Restaurant Association but I have always had these values.The first thing my mum taught me was: "Raymond, you shall waste not!"
We have done a tremendous amount of work on sourcing. We have three production centres – England, France and Brussels. We have about 30 rotations a week of different food, that's 30 different menus including meals for vegetarians, vegans, pescatarian (not forgetting the carnivorous, of course), gluten-free, halal, children – it goes on.
Focus on provenance
Each of these dishes are created for seasonality. Seasonal means close to home, and if the produce is close to home then there's better flavours, colours and texture. If you're using locally-sourced ingredients instead of moving it thousands of miles, you don't have to account for transport pollution. It's also cheaper, meaning we have been able to keep our budgets very tight whilst increasing the quality. In the past seven years customer satisfaction has gone up by about 70% – our guests appreciate what we do.
Responding to veganism
We are really responding to veganism – it's not just a fashion. It's a complete lifestyle choice which responds to the extraordinary abuse of food and the way it is consumed and produced. We need to eat differently for our health, and for the health of the planet.
There are some amazing things to be done with pulses, with seeds, starches, wheat, bulgar wheat and quinoa. There are ways to create a beautiful risotto with barley and herbs and spices. The plan is for all of our starters to soon be vegetarian. The modern guest is changing, and veganism is here to stay.
If you don't respond to challenges and empower your team with knowledge, you won't see good results. I see all of my values in Eurostar, but those values were already here. All I've done is help grow them with an amazing team.
Edible packaging – ready to serve?
Chris Roberts, technical director of Versaperm, asks can edible or biodegradable packaging pass the test?
As the F&B industry looks for ways to cut packaging waste, the spotlight is turning onto edible and biodegradable packaging. A nice idea but it has to be good enough to protect and preserve pack contents and that's difficult due to the special ingredients and coatings needed for such wraps.
The biggest challenge comes from contaminants such as water vapour, oxygen or CO2 which can affect the packaging or its contents. These can accelerate chemical and biological reactions, spoil the material and limit product-life, stability as well as edibility.
Go with the flow
This vapour-flow through packaging, or vapour permeability, effects the strength, appearance, edibility and printability of packaging and the contents' life.
Vapour permeability varies – cellulose is an excellent barrier against liquid water for example but an extremely poor one for water vapour. Seaweed proteins, polysaccharides lipids, essential oils, and emulsifiers can offer excellent mechanical, hydrophobic and structural properties for edible packaging but these are affected by the flow of oxygen and moisture as well as flavourings such as icing or chocolate. Vapour permeability is also affected by processes such as baking or cooling.
Solutions
The solutions involve using layers of materials which combine properties – one a good barrier against oxygen, another the flow of CO2, or to provide strength. This is complicated by manufacturing processes, and it is impossible to predict the precise barrier properties of a finished package, so you have to test and optimise the results to suit specific edible or biodegradable needs.
It's complex for sure but not impossible and we've had years to perfect it. The earliest edible coating was probably that on a blood sausage – mentioned over 2,500 years ago in Homer's Odyssey!
"We offer comforting, familiar dishes evolved to a higher level"
As the Rocky Mountaineer marks its 30th anniversary executive chef Daniel Stierhof gets culinary on track
Dining for the three Rocky Mountaineer trains is created by Rocky Mountaineer Catering – a separate company but one that collaborates closely with the operational team. It's run by three French chefs.
Our brief is broadly to create high-end menu options that reflect the landscapes the train travels through and meet the luxury perceptions of this iconic journey. We also try to offer comforting dishes, familiar to our often more elderly demographic, but then we evolve those concepts to a higher level.
The train operates April to October during which time we carry 700-900 guests each day and serve them breakfast and lunch in two sittings. Gold Leaf passengers dine on freshly prepared dishes in our dedicated dining carriages; Silver Leaf meals are pre-prepared and served to seat.
The culinary team is made up of 105 staff in total – chefs, dishwashers and servers – and each carriage has its own galley. The multicultural mix of the team helps us be innovative and creative. We all bring different styles, ideas and cultural traditions to the table.
Keeping focused
We aim to offer five to seven choices – and try to ensure the menu is on trend, healthy and uses sustainable local produce. Sockeye salmon and AAA Albertan steak are among the most special, uniquely Canadian, features and are always popular. The rise of special diets has become a big consideration too. We have made everything gluten- free to cater for coeliacs, and trends in diets. The galleys are restricted in space but I've certainly worked in smaller kitchens. Gold Leaf galleys each have three chefs while for Silver Leaf carriages dining is prepared in advanced and loaded ready for serving to seat, so these galleys have just one chef.
The biggest challenge is onboarding the correct supplies, and keeping focused despite crew commentary, passenger activity and operational issues. The only things pre-prepared in Gold Leaf are soups and sauces as liquids are hard to handle with the movement of the train. The same is true with dishes such as pasta as the train moves the boiling water about!
Of course, once we set off on our journey, we only have what we have – if anything is forgotten we simply have to improvise!
"We have to be nimble and responsive to exceed expectations"
Avanti West Coast F&B proposition manager Julie Harper reveals how the operator is planning its future catering offer
Avanti West Coast is the new train operating partnership between First Group and Italy's Trenitalia. Together they run Britain's premier intercity route between London and Birmingham, Manchester, Liverpool and Glasgow.
Evidence based
When bidding for the West Coast route, Avanti conducted in-depth catering market research to find out what the customers really wanted. In First Class, we looked at complimentary services, particularly at weekends, whilst in Standard Class we asked what products customers wanted to buy, how they should be packaged, ordered, paid for and delivered (e.g shop or in-seat).
It was no surprise that two key expectations in Standard were easy access to good wholesome food and great coffee at all times. This reflects the trends at stations, airports and on the high-street. The message about products was also clear – familiar and branded – mirroring regional trends and sourced from along our route.
New offers
Avanti has recently welcomed back by popular demand Tilting Ale, a pale ale brewed especially for us by Red Willow Brewery, which stands alongside the West Coast route, less than half a mile south of Macclesfield station.
Additionally, we're offering Ethical Rain Forest Alliance coffee and local products such as Wenlock Edge water and Rubies in the Rubble chutney. Going forward, we'll continue focusing on healthy, sustainable options and nurturing our SME partnerships.
Individual service
As not everyone in First Class wants the same thing, with different needs by time of day, route and purpose of travel, a degree of flexibility in our service will be required to enable more personalisation, rather than a one-size-fits-all approach.
We're also reviewing our weekend First Class service to create a more consistent seven-day-a-week offer for passengers onboard.
All these changes require strong relationships with our supply chain partners and constructive responses to customer feedback, ensuring we are entirely ready for the forthcoming introduction of the refurbished Pendolino fleet and new Hitachi fleet due online in the coming years.
Interview by Roger Williams
"Growth becomes far easier with the fire power of SATS by our side"
Monty's Bakehouse is set to up its global profile following its acquistion by SATS. MD Matt Crane predicts an exciting future
We have been working with SATS for some time and the more we spoke, the more synergies we found between our businesses and company cultures. We saw there was a great opportunity if we came together. It was very mutual.
Global opportunities
My ambition was always, and remains, to develop Monty's Bakehouse into a truly global business quickly, and joining with SATS ensures just that. For us it makes great sense to enter into alliance with the largest caterer in Asia – active in 16 countries, and with a multi-billion pound business behind us we are excited about the future. We also have strategic plans to enter non-airline markets and can learn from, and add value, to SATS' expertise in these channels. We have been extending our brand into new territories for a while: UK, Europe, the Middle East and the US, and know, once the current COVID-19 difficulties are over, there is a bright future for us in Asia with SATS.
Monty's Bakehouse will continue to operate as it always has done and nothing changes in that regard. We continue to support all our clients as we have done and at the same time have the additional opportunity of sharing all our know-how and expertise with the SATS team as we work together to open up Asia to our products and services.
Together we will build a second Innovation Centre in Singapore and are in the final stages of confirming a location. The Innovation Centre teams will then act as one team across the UK and Singapore but work from two Innovation Centre locations. In Singapore the team will focus on Asian centric product, packaging and service innovation and this work will begin in the UK and transfer to Singapore once the new Innovation Centre is open.
SATS is an Asian-centric business, ambitious and with huge capabilities. We will now play our part in its growth strategy wherever it is logical to do so.
Sustainable progress
Sustainability is becoming a big issue in Asia as the region matures, and large companies like SATS have an increasingly important role to play. We will now begin working closely with SATS driving sustainability initiatives forward as we develop new product, packaging, service concepts and supply chains.
Working together we can exploit the market, pool resources, people and finances and look to expand. Ambitions for growth become far easier when you have the fire power of a business like SATS by your side. There are exciting times ahead.
Hidden impacts – Time to change
Ariane van Mancius, of Now, New, Next insists airlines urgently need independent, unbiased 'helicopter' assessment of their entire supply chains
The rise of consumption rates in the West has had a tremendous impact on supply chains, and those supply chains in turn impact the planet.
Modern living standards have created an unsustainable and unevenly distributed production system in which up to 80% of the impact of an item's production often stays hidden from view.
In her latest book, The Hidden Impact, author Babette Porcelijn explains how Western countries have moved their industries and agriculture to low-wage countries, impacting their environment, nature and communities. We import the goods and food we want but fail to recognise the impact left behind.
Power play
Ultimately consumers will pay the price for this, she insists, and as a result they have the power to insist on change. She argues many are already looking for change and are themselves changing, fuelled by public figures like Greta Thunberg. Gen Z is particularly nurtured by activism, and contemporary consumers want to be part of a solution, not part of the pollution. In the latest Global Insight Survey by PwC, 41% of consumers said they are actively avoiding products in plastic. Sustainability is becoming a pre-condition to purchases and this challenges industry, including ours, to innovate creatively. Airlines clearly recognise this and we are already advising on sustainable service design and single-use plastics.
The challenge
A more balanced, holistic approach is essential to capture every link in the supply chain from cradle to grave, or even better cradle-to-cradle. Airlines need an unbiased 'helicopter' view on the entire chain, as offered by independent design studios like Now, New, Next. That's essential in understanding the hidden impacts of your buying decisions.
Circularity is the way forward. As circularity guru Ellen MacArthur says: "What if we created a system that was regenerative and restorative by design – one that reuses resources, rather than using them up? What if the model was not linear, but circular?"
If you want to be part of the solution, not part of the pollution, the time to act and invest is now.
"Maybe it's time to ask customers what they want on sustainability"
Chet Hansra, Innovation & Insight at Evertaste, calls on airline decision-makers to be bold

The Evertaste brand was launched two years ago to source, create and deliver high- quality convenience foods for people on-the-go. It has been a very interesting and positive journey and our clients include Finnair, Air Canada, Japan Airlines, Great Western Railways, Royal Jordanian, American Airlines, Ryanair and Eurostar as well as Lufthansa
Clients all have very different expectations which is a great challenge for us, and we have developed a range of convenience meals which not only reflect customer demand, but also that of the general population, changing demographics and trends. While 95% of our time is spent creating bespoke items for our customers, the trend for vegetarian has inspired particular investment in vegetarian, vegan and flexitarian options. Airlines recognise these have long term rewards.
We have had great uptake for our halal-certified Middle Eastern hot snacks such as fatayers, and also our Bombay Burrito (corn tortillas, filled with modern Indian gluten-free flavours).
Frozen to the fore
We have seen a shift away from fresh being the priority to frozen products, mainly because you can get great quality frozen ingredients that you would never be able to find fresh. We ask our suppliers to source in season veg to get the best results.
The 'eat local, think global' campaign has not only made people more interested in where their food comes from, but also toughened legislation. Our chefs pay great attention to where we source raw ingredients from and the traceability laws only make this easier.
Be bold
With regard to sustainability we see it as our responsibility to provide all the options available to our customers, not only in regard to food, but also packaging and logistics. However, we are only one piece in their somewhat complicated puzzle.
This kind of decision-making is often customer-led rather than environmentally-led, which further begs the question…are consumers making it clear enough what they expect from the rail and airline industry?
Chain reactions – safety first
Fabio Gamba, managing director of Airline Caterers' Association (ACA) & director general of Airport Services Association (ASA), puts food safety top of the agenda

Ensuring food safety in the inflight catering industry from 'farm to fork' is no easy feat. The process contains hurdles that have to be overcome to ensure high-quality and fresh products are grown, processed and delivered to passengers as efficiently as possible.
The challenges can be best addressed when all components of the value chain are harmonised, and take into consideration agriculture, out-sourced production, suppliers, in-house production, delivery to aircraft, service to passengers, return catering, off-loading and disposal of waste.
This value chain has to be well coordinated and this also requires training processes that are aligned for airline catering crews across the sector. Done well, the results can include a reduction in waste and lower risks of life-threatening food-related emergencies.
Knowledge is power
The 'farm to fork' process is extremely delicate and requires accurate knowledge to be efficient. It is crucial that key players such as food manufacturers, farmers, distribution centres and retailers monitor and control food handling within their processes for guaranteed safety and assured quality.
Collaboration
ACA is working on this following its first 'Farm to Fork Airline Catering Workshop' in February. Our members are conscious that standardised contracts governing responsibilities around nominated products could help establish best practice, and similarly we need a shared, defined approach for special meals and allergies. We agreed to set up dedicated task forces to tackle both these topics as well as three others: to develop best practice manuals for food served onboard; provide recommendations on improving our environmental footprint; and established industry guidelines on overnight cooling/return catering. These task forces are being established now and will aim to establish full frameworks and timelines by the end of the year. The workshop helped established clear priorities and we invite all interested parties to now get involved in the real work – finding the solutions.
Catering waste – rethink it now
Catering waste is the airline industry's dirty little secret. Marc Warde insists it's time to raise awareness in the campaign for change.
With sustainability now firmly on the agenda, it is surely time to tackle catering waste. When you experience this first hand it is utterly shocking and I, like many, have been appalled to see it, and bemused by the legislation that insists on incinerating it all, which doesn't help.
We all know there has to be change but what is the solution? Buy-before-you fly and pre-ordering all food for all classes would be revolutionary if it happened. Passengers could either pick up or select at the gate or pre-order so only food certain to be consumed would be loaded. It's already happening on some short-haul and low-cost routes and airports too are offering at-gate deliveries for their outlet sales, so it can be done.
Tell it straight
Of course in Business and First this may be a tougher sell. These passengers want choices but do they even know some choices result in food going in the bin? Controversial as it may seem, raising awareness of this would make a switch to pre-order easier. If they knew the reality, they could hardly condone the waste they are inadvertently creating unless they accepted the change. Special meal ordering systems could easily be extended to make this work.
Sustainability is now as much an issue for the priveleged in premium cabins as for the rest of us so is fine bone china and crystal glass really right any more? More sustainable rotable solutions exist and surely every facet needs attention. Clearly if most of the traffic is in the back of the aircraft it is a sensible place to start but all areas must be examined.
Make a change
There are changes buyers can make. Sourcing locally where possible, using alternative meat proteins and championing trustworthy artisan producers helps address the issue and gives kudos to your menus. Look everywhere from the rubber on the tyres to the tea and the tea cup. Small things do make a difference and every little bit helps. Promote everything you're doing and ask your customers to invest in your sustainability initiatives too. Look at the big and but embrace small changes too. It is vital to simply start the journey towards a better way of doing things.
Find industry-wide solutions
New IFSA president, James Ball of Flying Food Group, turns the spotlight on industry collaboration.
The year ahead is going to be challenging and my goal is to continue the great work already underway at IFSA to increase membership value and promote active membership participation.
The mission is to help the industry navigate through the challenges it faces, to be the voice of the industry, grow international engagement and ensure we are strongly represented in government affairs.
It has been a long time, for example, since the industry had to face such a big issue as the ban on single-use plastics. It's a big change and there are no easy solutions, but as the trade association, IFSA can be the focal point, pulling together expertise and helping to find answers. Initiatives were discussed in L.A and we were also pleased IFSA's executive director, Lauren Costello, could join the sustainability debate at FTE-APEX Asia EXPO in Singapore.
The educational side to IFSA's activities are also increasingly important as a way to share best practice among members so we can learn from each other.
Working together
The alignment of IFSA with APEX is very positive and enables us to grow our conference activities and EXPOs to provide more thought leadership and more opportunities to share best practice. While we do so much today electronically, there is still a need and great advantage to sometimes coming together face to face, especially when we are all working on similar problems and working on complex issues. On such issues competitors accept they need to get together and find industry-wide solutions to global problems that affect both airlines and suppliers.
Looking ahead
For this reason, next year in San Diego, California, the IFSA/APEX Expo will include more speaker sessions, educational presentations and targeted roundtable debates designed to encourage further understanding and debate across the industry.
This year's sessions were of a significantly higher level and relevance to what we have done before and this will continue as we encourage more airline CEOs from beyond the region to attend as well as more key caterers. We fully understand that costs and other commitments can make it hard to attend but our role will be to help demonstrate the value of IFSA and ensure our are 'must-attend' events.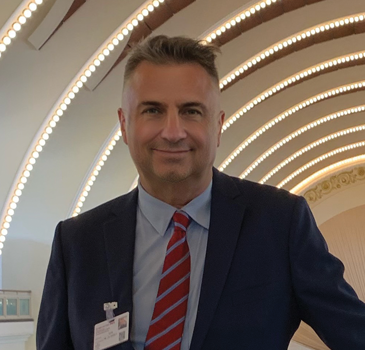 Airlines can lead the way
Look to new manufacturers in China and airlines can find affordable eco options available now, insists Malton Inflight's CEO Gordon Oakley
We have reached a tipping point on eco-friendly materials which means the issue of cost can no longer be an excuse or a barrier. Prices are falling and if airlines don't move towards eco-products now, they're not really trying.
From my base in Shanghai, I see it clearly. Big investors are now supporting environmental change by developing the products and materials needed fast. I am personally working on a big development for an industrial park which will have 15-20 factories just outside Shanghai, all focused on producing sustainable materials and products for the aviation sector. The ultimate goal is for 50 such manufacturers across China.
Chinese momentum
The Chinese see what is coming and want to move away from plastics to eco-products fast. They are supporting technical colleges and R&D in materials because they understand the future.
It is simply false to say the Chinese are backward with regards eco-products, they are in transition but it is happening fast. Once the Chinese government commits to something it does happen fast and it has committed to this. It is now happening at every level.
Aviation led
Aviation products are being given a priority in this development because the government and the investors see that airlines are the shop window on to world of eco products, they are
a way into worldwide markets. As a result, critical mass is building to get the products flying, and the first 10-15 airlines to move this way while Chinese investors are actively supporting growth will get superb prices.
In 2003, Malton Inflight started a Back to Earth range. No one cared much, it was four or five times more expensive and airlines just said forget it. Now there is the will, consumer pressure and the business models to make it happen.
Just make a start
Airlines can play a very positive role in showing what is possible and what is out there. They just have to start, that's the important thing. Turkish Airlines recently switched to using biodegradable bags for earphones. It sounds small but in fact, eliminated 70-80 million pieces of single-use plastic from the supply chain. That feels good for everyone. Make a start and things can change and that is truly heart-warming.
Catering sustainably forward together
Fabio Gamba, the managing director of the Airline Catering Association (ACA), details his two-pronged approach for a greener future.
A paradigm shift has put the environment at the top of the agenda. From movements such as #FridaysForFuture to the most recent EU directive banning single-use plastics, the issue of sustainability cannot be ignored.
ACA welcomes the single-use plastics ban, though this and other legislation often does not address our industry-specific needs, such as the international regulations preventing airline waste being recycled or reused.
It is in all of our interests to find a sustainable way forward to reduce waste while avoiding negative side-effects such as increased emissions due to a weight increase.
Teaming up
The inflight catering industry is committed to taking action towards becoming more sustainable. Rather than reinventing the wheel, we are discussing with a number of trade bodies – Airport Council International (ACI) and Air Transport Action Group (ATAG) among others – to understand how inflight catering can join forces with current programmes. The commitment to reduce CO2 emissions in 2050 to half of 2005's total, is both ambitious and widely accepted as an important milestone for the transformation of the industry.
Caterers operate a significant number of vehicles, so we definitely can contribute.
Welcome change
Inflight catering straddles different industries and sectors, such as transport and food, so there are many ways we can go beyond cutting C02.
To this effect, we are forming a think-tank composed of major stakeholders worldwide around the concept of the 'farm to fork' value chain and how to streamline it. That includes plastics use, along with factors, such as the greenhouse gases emitted by our high loaders, the chemical products we use for washing, and cabin waste. We are organising a kick-off meeting on February 4-5, 2020 in Brussels, and anyone with inflight catering expertise is more than welcome.
Looking forward
ACA and its members have an important role to play in driving sustainability but we should not overlook the fact that this industry commitment is relatively recent. Long overdue perhaps, but ACA has been created a year ago precisely with that in mind.
Our aim is to be the trusted partner of choice
This year WESSCO marks 40 years in the business. Petros Sakkis, cmo, looks back as the amenities specialist gets set for the future.
We're excited to be marking our 40th anniversary at this year's IFSA/APEX Expo in Los Angeles and look forward to seeing our many friends and contacts come visit us in our home base of L.A..
It was here that Bob Bregman founded WESSCO in 1979, naming the company after the telex abbreviation for West Side Supplies Company. Initially, we supplied hotels, but with Bob having served in the U.S. Air Force, the company quickly set its sights on airlines. The first airline order came from Western Airlines in 1979 for 1,500 coffee pots. The next significant move into amenities was spearheaded by Sharon DeHerder and Anita Gittelson who joined in 1987.
Many of our clients have been with us from the start, and we've grown with them. Our aim has always been to be their 'trusted partner of choice'.
Common problems
We've had to foresee our customers' challenges as the industry evolved. These include increasing international competition and more sophisticated passengers. We have done so by adopting a global outlook, setting up in China in 1997 and in Vietnam in 2003, among other global offices. An international presence brings advantages in pricing, quality management, product options, and worldwide support. It enables us to stay ahead of the curve and collaborate with brand partners worldwide.
Sustainability is the new challenge; consumers are shifting to modern millennial brands and the eco-conscious lifestyles they stand for. That's why we work closely with airlines to offer many sustainable, eco-conscious items.
The U.S. market is also unique in how fast trends come and go. We address this by being at the epicentre of brand development with our HQ in L.A. and Brand & Design Studio in New York City.
Smart brand collaborations are the name of the game. Our ground-breaking Casper bedding programme for American Airlines gained much media exposure and we recently also launched a modern amenity kit programme for American Airlines featuring up-andcoming brands like This Is Ground, Allies of Skin, STATE and Baxter of California. We will reveal other exciting brand collaboration programmes at IFSA/APEX this year.
Our creative team works hard to be agile and responsive with new ideas
En Route International is upping its focus on design and creativity. Richard Wake, creative director, explains the investment in studio services.
En Route is, first and foremost, a provider of food solutions and an innovator in that space, but to add an extra level of value, we're investing in our in-house team of creatives and marketers who work with our product development team to bring new ideas to market fast.
Providing a dedicated space and investing in cutting-edge equipment will enable the team to provide a highquality rapid response to product enquiries. The team is made up of product and packaging designers, branding and graphics experts and illustrators. They design all our product packaging, branding and marketing.
The studio will support our policy of responding quickly to requests from anywhere in the world, and will help us get under the skin of an onboard service, to improve efficiency and save costs while adding value for passengers. The studio will also be a great way for customers to try out new service concepts as we can easily produce working samples in-house to run product reviews and small trials.
The creative team works alongside our marketers who gather and analyse market and consumer trends, producing invaluable insights. We draw a lot of inspiration from parallel markets, such as retail food-to-go and beyond. We've recently been looking at the cosmetics and fashion industries, for example, which provide windows into consumer behaviour and different ways to tackle operational and product challenges.
For me, design in our field is all about adding value to an onboard service above and beyond what the food can achieve by itself. It is about considering all the elements that come together to create that service and improve the overall experience for everyone who engages with the product – manufacturers, packers, logistics, caterers and ultimately the cabin crew. How easily they can engage with and serve the product onboard is a key design consideration.
To achieve this kind of design, teams need to have the right experience and market insight, and the ability to work with all stakeholders right through to the product or service supply chain, just as we did with our cheese solution for Emirates. This design-led project drew expertise from right across our business, really pushing everyone to try something new. It created a unique way of packing, distributing and serving cheese onboard that has created benefits throughout the supply chain.
En Route won the Onboard Hospitality 2019 Best for Onboard Snacks award for the Emirates premium cheese service.
Special meals,try before you buy
Marc Warde is a coeliac and a chef on a mission to make hospitality buyers think twice before they buy below average special meal offerings for onboard.
Calling all airline buyers. It's time to try your special meals inflight before you buy them. Giving free-from passengers utter crap is just no longer good enough.
Years ago people ordered a special meal believing it would be better than the standard offer. Newsflash: Not any more! Often when I get my special meal I look across the aisle with complete envy at the standard meal, wondering: 'Why couldn't I have had that?'. A 'one-does-all-solution' makes me grumpy, and a 1970s salad of lettuce, cucumber and tomato is just depressing. The main event is often dry, and while I have had some decent fish, the carb element on a recent flight was a very questionable green (peas/mash apparently) and surely full of food colouring. When dessert isn't just a fruit salad, I admit I get a little over excited but the last 'brownie' I was offered tasted of charcoal and carob and actually made me retch! It really made me question whether any buyer had ever actually tried it.
Join the campaign
So, here and now, I'm starting a one-man campaign to change that ghastly freefrom experience by calling on everyone selecting special meals onboard to eat one themselves – on a long-haul flight and not in a tasting room. I think that will get the message across more than any social media post or customer complaint.
I cannot tell you the number of flights I take that still offer nothing other than a packet of crisps (chips) or a dodgy brownie (long-life/ very dry), and not a lot else for those with dietary needs. In 2019 this really isn't acceptable, and if that makes me sound a bit entitled remember it's now me and 20-25% of the population that either choose or medically require a special meal. Offering them nothing to buy inflight just isn't on. In supermarkets we now get a whole free-from aisle!
Airlines do now pay attention to F&B, partnering with high-end restaurants, celebrity chefs and top brands. They know food matters but seem to forget that includes the many with special requirements. Please let's make the options current and delicious for everyone. I know from my own business this is completely possible with just a little thought and perhaps some understanding of the food science.
A new kind of glamour coming back to travel
A stellar inflight career won Sarah Klatt-Walsh our 2019 Lifetime Achievement Award. Here she shares her optimism for the future
When I started my career in the mid-1980s, Michelin chef Wolfgang Puck said: "To me, an airplane is a great place to diet". Airline travel was very different – expensive with a touch of glamour, and despite Puck's opinion, the food was very good. Tableside carving in First, and Economy meals served in chinaware with real glassware and cutlery. You could even smoke after the meal!
Fast-forward 30 years and the onboard experience has changed dramatically. The first major changes occurred in the 1990s and early 2000s with the introduction of low-cost carriers, cut-price tickets and fuel cost hikes. Airline budgets got tighter and buy-on-board was introduced. Airlines sold off their catering subsidiaries, and/or began to outsource to caterers – changing the relationship to a more formal 'clientsupplier' basis. It enabled caterers to expand globally, and challenged them to improve efficiency with programnes such as Make or Buy and LEAN/Kaizen. New F&B and equipment suppliers emerged, resulting in a more diverse logistics and supply chain.
Meanwhile, airlines focused improvements on the premium classes. Beds in Business, screen sizes grew, and the number of movies offered increased. Star chefs created menus butb Economy passengers felt the squeeze – tighter seats and meals served in plastic. The glamour of flying was gone, at least in the back of the plane.
The past 10 years has seen the influence of major trends – from marketing partnerships and social media to health and sustainability, digitalisation and personalisation.
Technology and the connected aircraft are changing the way people travel – and how the catering industry functions. Pre-order, wifi on board, cabin crew digital tools, virtual reality, and data analytics are tools now being used to tailor and enhance the customer experience.
The flight of the future will take those trends to the next level. Preflight, flight, and post-flight activities will be fully connected, and fully personalised, to offer maximum choice, and opportunities for a connected, cultural and sensory experience long after the flight has landed. That future is not too far off… bringing a different form of glamour back to travel. Happy landings!
Creating service that customers will want to rave about
Delta Air Lines is redefining the inflight dining experience. General manager F&B, chef Christian Hallowell explains just how.
I work with a team that is focused on creating an onboard service that reflects what our customers have come to expect in their favourite restaurants. To do this we have established meaningful partnerships across our network.
In addition to working with our 160 catering kitchens around the globe, we now partner with consulting chefs such as James Beard honouree Linton Hopkins out of Atlanta; selected chefs from Danny Meyer's Union Square Hospitality Group out of New York; and chef duo Jon Shook and Vinny Dotolo out of LA; plus Chinese chef Jereme Leung and Japanese chef Norio Ueno. We also partner with master sommelier Andrea Robinson.
Our menu creation is a collaborative process from start to finish. No matter which mastermind is behind the menu, choices rotate with the seasons so that even our most frequent flyers always have something new to try.
We know customers value having control over their inflight experience. One way we have been able to deliver on this is with our pre-select meal programme, which gives customers the peace of mind that their first meal choice will be available onboard.
Following rave reviews of our initial pre-select programme, we have extended it, bringing the number of daily eligible flights to more than 1,000.
Customers receive an email three days before their flight asking them to pick their first choice meal. It is helping us to better understand customer preferences and shape our culinary offerings of the future.
In November, Delta will debut its new Main Cabin experience on international routes – a wholly reinvented international experience featuring free welcome cocktails, hot towel service, mix-and-match options for premium appetisers, and larger entrees.
These changes are about investing in every single customer no matter where they sit on the plane. The extra touches have been designed by flight attendants with one goal in mind – delivering an exceptional experience that our customers will rave about and one that our team is proud to deliver.
Airlines, caterers and suppliers must recognise they are a collective
Out-going IFSA president, Paul Platamone, sees this year's EXPO as an important milestone for the industry.
This year's IFSA EXPO in L.A. marks an important milestone as the organisation builds its connections with APEX and seeks new ways to promote airline, caterer and supplier collaboration.
I believe airlines are as dependent on caterers as caterers are dependent on airlines so we want to create positive opportunities for airlines, caterers and suppliers to recognise they are a collective. We all need to be around the table together as we prepare for the future. Appointing Joe Leader as joint ceo of IFSA/APEX was a key strategic decision and I am thrilled that we have now achieved the full realisation of the APEX/IFSA partnership and are all under one roof in L.A., with AIX too.
Our governance lines up now so we work and think collectively. We are solid and the EXPOs will reflect that. We have good support with over 185 exhibition booths sold and opportunities to suit both three-day APEX and two-day IFSA attendance. This sort of initiative was a driving force in our development, and the sub-text is that our two organisations now walk in lock-step. Increasingly we will find ways to align without alienating the members of either organisation.
We now have a Board of Governors that we collaborate with to choose our speakers and new initiatives. All initiatives are supported by that board and the airlines they represent buy into the programme from the outset. This helps galvanise airline involvement and encourages strong participation.
Doug Parker, chairman and ceo of American Airlines, has been chair this year and Ed Bastian, ceo of Delta Air Lines, will become chair going forward. Our goal is full airline engagement from C-suite down so people understand why they should engage with this event.
We have consolidated our awards too, and invested in our government affairs activities. The regulatory demands being placed on us are huge and after last year's conference we added an Enhanced Government Affairs Steering Group, building on the many technical skills of the well-established Government Affairs Education Committee, and increasing its advocacy abilities. It's a higher level committee which will work with retained counsel and pro-actively promote our industry.
Jim Ball, vice president of sales & service at Flying Food Group, will become president at the end of the conference.
LEVEL plans a step change in the customer experience
Startup low-cost airline LEVEL has grown rapidly since it was established in 2017 within International Airlines Group (IAG). FTE spoke to LEVEL's chief commercial officer (CCO), Aurelius Noell, on how the airline is taking advantage of the strategic synergies created by its parent company, and what plans it has in place to transform the passenger experience.
IAG advantages
LEVEL was born from IAG's desire to build a world-class portfolio of brands that not only target specific geographies, but also target specific customer needs. LEVEL was created to target the long-haul low-cost segment of the market, which has a different set of needs to other segments.
Being part of IAG enables us to focus on creating a low-cost and agile startup mindset but using IAG's common services platform including procurement, IT, finance, MRO, cargo and digital. It also enables us to draw on skills and capabilities from around IAG.
Tech focused
We have our focus on the customer who determines where and how we invest. Whether it's making LEVEL easier to book, improving the airport or inflight experience, or getting in touch and solving issues. Offering a solution across multiple channels, meaningful for the traveller, that's where we will use technology and create new processes.Further work is underway in the booking and pre-journey segment to give passengers more control through our digital channels. In the next 12 months we'll be rolling out a new website, app and new features to customise journeys with an increased range of ancillaries. We're also rolling out best in class chatbots and customer communication tools in the event of disruptions.
Disruptor brand
LEVEL challenges the perception that an airline needs to be a single integrated business including strategy, commercial and the operation. The core LEVEL team is the strategic and commercial heart of the business, but we outsource the operation to the lowest cost production capability in a market. We run each of these markets in a different way. In France, we own a production unit called Openskies, which operates our long-haul flights from Paris Orly. Our flights from Barcelona are operated by Iberia, whilst we retain commercial and customer ownership. In Vienna and Amsterdam flights are operated by Anisec, a subsidiary of IAG, under a brand license agreement with LEVEL.
Retail innovation
The speed at which LEVEL has been established is definitely our biggest innovation to date! LEVEL went from board presentation to selling tickets in just a few months – it's a clear demonstration of IAG's ability to get things done quickly – and last year we established LEVEL Austria in less than three months. This has meant LEVEL and all areas of IAG doing things differently, with a focus on speed, agility and rapid decision-making. Our key achievement has been onboard at this point. Our onboard retail portal is a big step change to the customer experience. It enables passengers to choose items from our onboard food & shopping menu whenever they like and then pair their mobile devices to complete payment quickly and easily. This changes the dynamic of the customer experience, giving customers control on when they interact with us.
Future initiatives
We are working with world leading, highly innovative startup and established companies to create a more personalised experience at our customer touch points. This will involve all areas as it is key to a personalised customer journey to break down barriers that exist today.Over the next 12 months we have a significant number of projects that will deliver improvements to the passenger experience. Some of these the passenger will see, such as improvements to our on-board catering product, increased range of ancillaries that will be offered based on personal context, smoother, faster and more efficient disruption handling and an easier purchase process. Other areas involve revenue management where we are working on nothing smaller than testing a new approach to a decades old process.
Connected systems
LEVEL has worked with IAG's in-house connectivity systems supplier 'IAG Connect' since the very start of its operation. Our IFE and wifi systems are integrated and passengers are able to connect their personal devices to our seatback screens to browse and order from our inflight catalogue at any stage of the flight.
Startup partnerships
We are working closely with IAG on innovations and have already engaged with various companies which came through Hangar 51 such as Volantio, for example. Having early access to these companies gives us a clear advantage in the market and is one of many synergies we have, being part of a big group.LEVEL itself is a startup, and we have the culture and ways of working that many external startups have. We work with startups because they tend to share the same values and culture that we do, which is a desire to deliver quickly and an acceptance that not everything will be perfect on Day 1.
Ambitions ahead
We are taking delivery of another factory-new A330 at the end of September, we just launched a new route from Barcelona to JFK and at the end of October we will inaugurate a new service from Paris to Las Vegas. So we continue to grow fast. There will be new route announcements coming for 2020 so stay tuned. At the same time we are making sure the foundations are right to scale up growth and delivering the customer experience that our passengers expect is key.

This article was originally published by Future Travel Experience
Marian Fagbemiro predicts tech innovation
Marian Fagbemiro, global vp gateretail, predicts how tech innovation will increasingly enable airlines to maximise their retail sales
Technology and data are at the heart of everything we do, enabling a more relevant, engaging and inspiring passenger experience whether before, during or post flight.
Our eCrew digital platform is now live with two airlines on two continents and going well. Working off an iPad or iPhone, it is highly intuitive, showcases promotions and also delivers dynamic inventory information to the crew, as well as acting as their ePOS tool.
Maximising sales
Our job is to enable cabin crew to maximise the retail sales opportunity onboard within the space-constrained environment, while also using 'Big Data' to deliver accurate information on what passengers are buying, when, where and how. This includes sales onboard, or via pre-order to the aircraft or elsewhere. And eCrew is just the start.
Phase two – ePAX is next, allowing passengers to access an omnichannel inflight marketplace for purchasing food and drink, online boutique shopping, tickets for onward travel or event tickets. It's an exciting development!
Then will come eTools, phase three, a system which allows crew and crew management to perform multiple tasks in real time, automatically sending data so retail programmes evolve using both real, historic and predictive insights.
Supporting crew
Crew LMS – Learning Management System – will also be key through our Gate Crew Academy. It's a modern industry-accredited learning resource offering flexible and modular multi-media and role play training, with certification through the European Credit Transfer System.
Future scoping
We believe a dedicated inflight category management tool will be the next big leap forward for the industry so we're developing just that, drawing on expertise from grocery retail and FMCG (fast moving consumer goods). New technology is opening up new channels and it's vital to be at the forefront of that work. We are working with Black Swan to use data and technology as our enabler, and we're seeking partnerships with other players where we can create obvious advantages for our airline customers.
Fabio Gamba talks airline catering
One year on from his appointment, Fabio Gamba, managing director of the Airline Catering Association (ACA) looks to the challenges ahead for airline catering
As an industry we are all keen to serve better and tastier food while maintaining high safety and security standards. We all want the industry to be sustainable and reduce waste, but how? Increasingly it seems the answer is clear: we must avoid a race to the bottom – where there are no winners – and begin a race to the top focused on quality and high standards.
Enjoy your meal
With passenger numbers projected to double in the next 15 years, the demand for high-quality food will increase. Airline catering will always be more challenging than preparing fresh food in a restaurant. However, our industry has shown incredible adaptability, rising to this challenge and consistently outstripping tired expectations of airline food while mastering many of the logistical challenges this entails. I am convinced we can improve the passenger experience further in all cabins.
Reducing waste
Every year millions of tonnes of cabin waste are produced. Airline caterers have made significant progress towards reducing waste and single-use plastics wherever possible. We have already taken decisive steps towards recycling and reusing materials in a closed circle. Becoming truly sustainable as an industry will continue to be a big challenge over the coming years though. And in doing so, we also need to be careful that waste reduction does not lead to unintended consequences such as higher aircraft emissions, when heavier substitutes are chosen.
A fascinating business
Serving food to billions of passengers above the clouds is a fascinating business and much more complex than it may appear. We relish this challenge and with the creation of the ACA last year, the industry is now able to speak with one voice.
Airline caterers have specialised in this exciting market and are constantly pushing the boundaries of what is possible at 35,000 feet. That's why the industry wants a race to the top: it is time to raise standards and to offer every passenger a truly memorable food experience.
Robin Padgett talks culinary quality
Robin Padgett, vp dnata catering, turns the spotlight on culinary quality as the route to growth and industry-wide success
Airlines are investing in food again! Food and beverage has become a differentiator, with flying becoming an experience once more, not just a seat. There's been a structural shift – catering is no longer just a cost, it's part of revenue generation and of a great product.
his suits our philosophy perfectly. We love food and want customer airlines who love food too. Great culinary is the thing that gets people talking and all our developments have culinary at their heart. Asia and the Middle East always valued this approach and now it's coming across Europe and the U.S. too.
Green-field freshness
Our Dublin kitchen was a first for us – a green-field site developed from scratch. We used the process to renew our intensive focus on culinary. As an industry we need to freshen up airline catering, and a new-build is a great way to establish priorities and test concepts really can work in truly efficient units. The same applied with our move into Canada on a green-field site at Vancouver airport – a proper fresh food kitchen staffed by proper chefs with all the culinary skills needed to create great products. The coming year will bring similar projects and more consolidation – the industry needs more of that.
We have to remember we are all in the food business and culinary has to come to the fore – that is where airlines can have the most fun and make real impact. Increasingly airlines do want a one-stop shop, one caterer worldwide who can ensure consistency and global quality. That's certainly easier to do from green-field sites, as you can set the tone, the culture, afresh.
In the U.S we believe airlines will look to secondary airports for growth such as in Nashville where we have a new chef-led unit for British Airways with a strong culinary push.
Personalisation too, is a trend that is here to stay – it's good for satisfaction, revenue and cutting waste.
Supporting talent
Bringing on culinary talent is essential and we now have 30 apprentice chefs across the dnata network, learning to be creative and push the boundaries. As an industry we have to give talent the chance to grow.
Stephen Templeton talks culinary creations
Stephen Templeton, dnata catering's new global head of culinary, talks grand ambitions and contemporary style
I 've come from a restaurant and event hospitality background at Rhurbarb in the UK, catering for VIPs and celebrities who always expected us to be at the forefront of trends, innovation and style. Now it is time to bring that level of contemporary high-end catering to the airline world.
It's time to move away from that chicken and beef staple and bring cool, contemporary no-fuss food onboard where simple, quality, seasonal ingredients become superstars, presented with a wow factor that makes the meal a key reason to book a specific flight.
Creating a dnata DNA
I started working with dnata Catering as a consultant six years ago, feeding the high street demands and trends we saw at Rhubarb into the operation. Now the goal is to take that a step further. With an ever-growing network of 65 catering locations across 13 countries, the biggest challenge is to create a global culture that everyone connects with and understands, plus clear goals and a way of working which every member of staff can identify with and which supports a specific dnata Catering style. We are creating a dnata DNA which will be recognised as our hallmark worldwide and the quality of the food will be at the heart of everything.
On trend
Chefs become chefs because they like to cook and want to be creative with food. They want to be proud of what they produce and that means buying great seasonal product and working with it in exciting ways. We will support them in that completely, empowering them to respond to cool culinary trends such as smoking, sousing, drying and pickling. In the wider culinary world everyone is using these techniques and airline caterers must apply modern twists to their offer too.
Special meals
The issue of special meals is massive. On a recent flight out of Dublin, over 60% of the passengers requested a special meal. For too long airlines have had this trend on the back burner and seen it as a nuisance but these lifestyle eating choices are here to stay and we have to embrace them, create libraries of dishes that work, and present special meals so they look as good as any other meal. We will draw on the undoubted talents of the team and in a cut-throat market present the most exciting and innovative choices onboard.
Daniel Kerzner talks investment
Our new A330-200s will all be retrofitted throughout with a new look and feel for all cabins – Upper Class, Premium and Economy. As well as 'Virginising' the new aircraft this investment allows us to open the door on future enhancements so we have been looking at and designing for the future onboard customer experience.
Always connected
These day Personal Electronic Devices (PEDs) have become a permanent extension of our customers and a connection to us. The digital experience is therefore at the forefront of the work we are doing and is likely to be so on our A350 aircraft too next year.
As we think about connectivity we are also thinking about how it affects our crew. By giving them tablet computers we can provide them with more, easily-accessible information which enables them to create a more personalised service experience onboard. For us, it's not about monetising the experience but enhancing it overall. We are constantly updating the crew apps and we are looking at what new functionalities we can add. For us though, the 'Virgin Magic' happens through the crew themselves so the technology has to support them.
Suite success
On redesigning the Upper Class cabins some attributes had to be there as a baseline including lie-flat seats, all-aisle access, wifi and IFE, which were then overlaid with Virgin's own new design narratives and developments. We have, for example, created three types of suite: Love Suites, Corner Suites and Freedom Suites, so we can offer customers a seating arrangement that best suits their needs whether they are travelling with a partner or want privacy.
Onboard 'magic'
Airlines have to differentiate their product and we're now seeing people travel with us because they're getting something they won't get anywhere else. We're looking at how people spend their time onboard, how they use their space and then we're adapting the offer to suit those activities. When you walk onto a Virgin Atlantic aircraft, you know it's different to other airlines. The investments go to create that unique environment – it's a combination of elements that create the passenger experience – design, IFE, food and crew
Gerard Bertholon talks food waste and flavour
The U.S. Department of Agriculture estimates U.S. food waste to be about 30-40%
of the food supply. Most food ends up in landfills and much of it is fruit, vegetables, roots and tubers.
At Cuisine Solutions we are challenging this, especially the waste of the parts of fruits and vegetables that are normally thrown away. We have developed an extraction process in which we cook the peels, leaves, husks and seeds using the sous-vide technique at a low temperature, for a long time. It extracts the flavours and produces a very pure product that retains all the natural minerals and nutrients. We then cryoconcentrate.
Cryoconcentration is the process in which water and solids are separated during freezing. Dr. Bruno Goussault started experimenting with the technique several years ago and has trained numerous chefs in it worldwide including three-star Michelin chef Yannick Alleno, who is using it for 80% of his sauces. He takes a traditional French sauce and using extraction and cryoconcentration makes them tastier and healthier by using less butter, sugars and fats. You can use 100% of the cucumber. The peels, seeds and the inside all have a different taste. You can make a sauce or a dressing and add cryoconcentrate at the end to add flavour.
Most recently Thomas Keller and Daniel Boulud brought their chefs to Cuisine Solutions' Culinary Research Education Academy (CREA) in Washington D.C. for training by Dr. Goussault. We work with over 140 fruit and vegetables including corn husk and hair, onion peels, artichoke petals, mushroom caps, celery peels, carrot peels, cucumber peels, clementine, blood oranges, tomatoes, beet skins and fennel. The process creates healthy sauces because we retain/preserve minerals and nutrients through the freezing process and using it in a sauce can intensify flavour without the need to add fats or sugars, so the result is low calorie but an amazing flavour.
You can taste the freshness and can actually get more flavour from the peel than the centre. The peels and skins also hold many of the nutrients and minerals. Mixologists are starting to use the technique to add flavour to cocktails.
In the air, people say food loses its taste. We believe that with cryoconcentration it is possible to elevate the dining experience for all passengers.
Peter Rebelo Coelho, LSG Group, talks rail
The rail market in Europe is set to open up in 2020. As a result, each rail operator will need to reassess and re-evaluate its strategic positioning in a decidedly more competitive marketplace. In this new environment, the customer experience, which includes both the complimentary and retail onboard catering, will undeniably become an even more important key differentiator.
Many already recognise that a new service concept can add value to the customer's experience and see the advantages of working with catering specialists to develop these. They can draw on our capabilities in concept and menu design, catering, logistics and end-to-end IT to enrich the passenger experience in all classes, at the best value.
See you at InnoTrans
This year at InnoTrans our slogan will be: "Indulge your passengers with an enriched customer experience". We will demonstrate our capabilities as an integrator but also showcase the new Evertaste division launched earlier this year, offering packaged products and convenience-food solutions. This range of ready-to-eat products is a way rail operators can access creative food solutions made to the highest global standards, in any temperature range.
Innovative concepts
Like airlines, rail operators are looking for new innovative onboard concepts designed to cost, and our long experience in aviation helps put us ahead of the game in terms of understanding market trends, needs and demands of travellers.
There are significant differences in the operative requirements of the rail and air sectors, but at their core both are focused on enriching their passengers' onboard experiences.
Rail growth
We see the rail market as one of the growth areas for our business, especially in Europe. With our knowledge in this field and our expert brands for developing catering and hospitality, equipment, packaged products and onboard retail, we are well equipped to help and excited to customise concepts according to the rail operators' needs. Increasingly it will be about that need to differentiate the offer, in an increasingly competitive market.
LSG Group will be promoting itself from Stand 324 in Hall 1.1
Onboard Hospitality will be working in partnership with the International Rail Catering Group to run the inaugural Onboard Hospitality Forum – Rail, during the InnoTrans.
Getting the wow factor
Gategroup is going back to its roots and focusing on food. Gottfried Menge, vp group culinary excellence, explains how people are key
We're linking culinary excellence with operational excellence by investing in people and equipment.For example, Gate Gourmet is now working with state-of-the-art ovens from Rational and holding workshops so that our chefs really understand the potential of the technology. It's not just about putting the food in and pressing a button, we can programme these ovens to work for different needs and we've even worked with Rational to develop an app which allows us to see the performance of our ovens across the world.
As proud as we are to be implementing this fast-moving technology, Gate Gourmet is still a people business and we are investing heavily in our staff. We've hired new chefs across all regions, even recruiting from the Michelin-star field – chefs like Dennis Pochert, the youngest ever Michelin-star chef in Switzerland, who is now working on menu development in our Zurich kitchen. As well as an executive chef in every region we now also have an operational executive chef who is responsible for managing the overall process.
Awareness through training
It's hard to control what happens once our food is onboard but by hiring the right people and working with crew to help them understand our meals we can produce what people expect these days, a restaurant experience in the sky.
We hold crew days and workshops where chefs create and explain the food in front of them. Any waiter is proud to serve food if they are empowered by knowledge about it.
We must not punish those who cannot afford First! Don't serve a tray with 15 items which add up to nothing – you have to create wow factors and make dining onboard an experience. At Gate Gourmet we aim to create meals with atmosphere.
Be brave
The airline industry is vulnerable so risk taking is not common but we will never be scared of making changes and moving forward. The Absolutely One concept for LATAM was uncharted territory – bringing a one plate restaurant-style concept to its long haul Economy – but this went on to win the Onboard Hospitality Awards Catering Innovation award this year.
This is just the start of a journey. We have exciting and creative management and culinary is back at the forefront of what we do – it's in our DNA