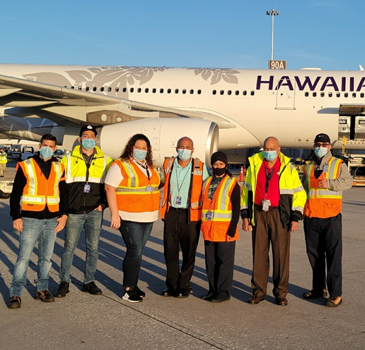 Flying Food Group is now catering two Hawaiian Airlines (HA) flights weekly between Orlando and Honolulu.
Service began March 13 and the number of flights is scheduled to increase in the near future.
According to Nicolas Rondeau, Flying Food Group executive vice president, airline sales and marketing, Flying Food Group also caters HA at Honolulu, Kona, Kauai, Los Angeles, New York City, San Francisco and Seattle.
Flying Food Group also caters HA remotely from San Francisco to Oakland, Sacramento and San Jose; and from Los Angeles to Long Beach and Ontario.
Rondeau added that the Flying Food Group-Hawaiian Airlines partnership is 'flourishing', with HA being a Flying Food Group catering partner since 2010.